SKILLS ASSESSMENT SESSION FOR AQF03 STUDENTS – AUSTRALIAN QUALIFICATION FRAMEWORK (AQF) – COMMERCIAL COOKERY PROGRAM.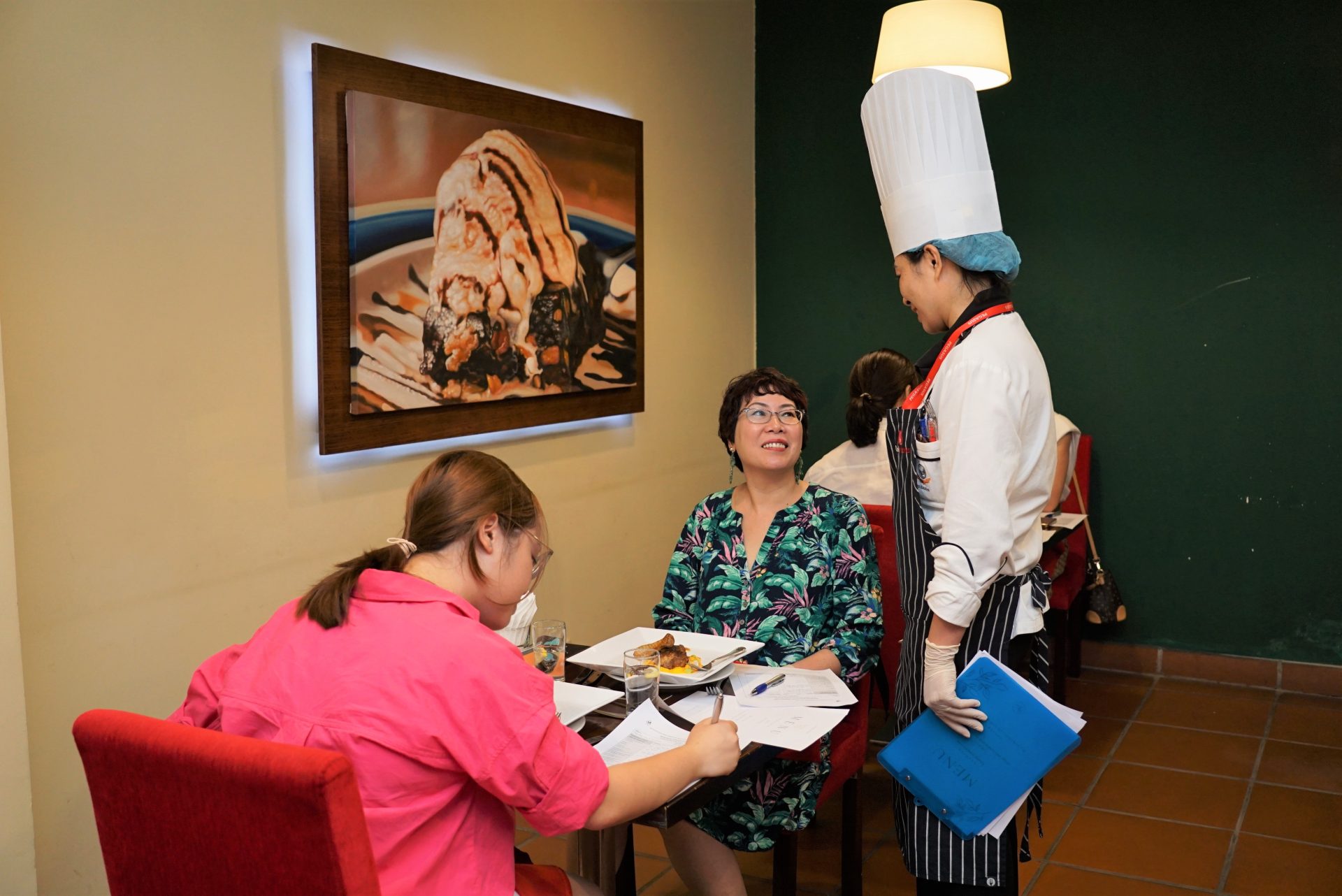 In August, Pegasus International College and The Bistro – the training restaurant of Pegasus – welcomed nearly 30 guests to attend the skills assessment of the AQF03 students – Australian Qualification Framework in Commercial Cookery Program.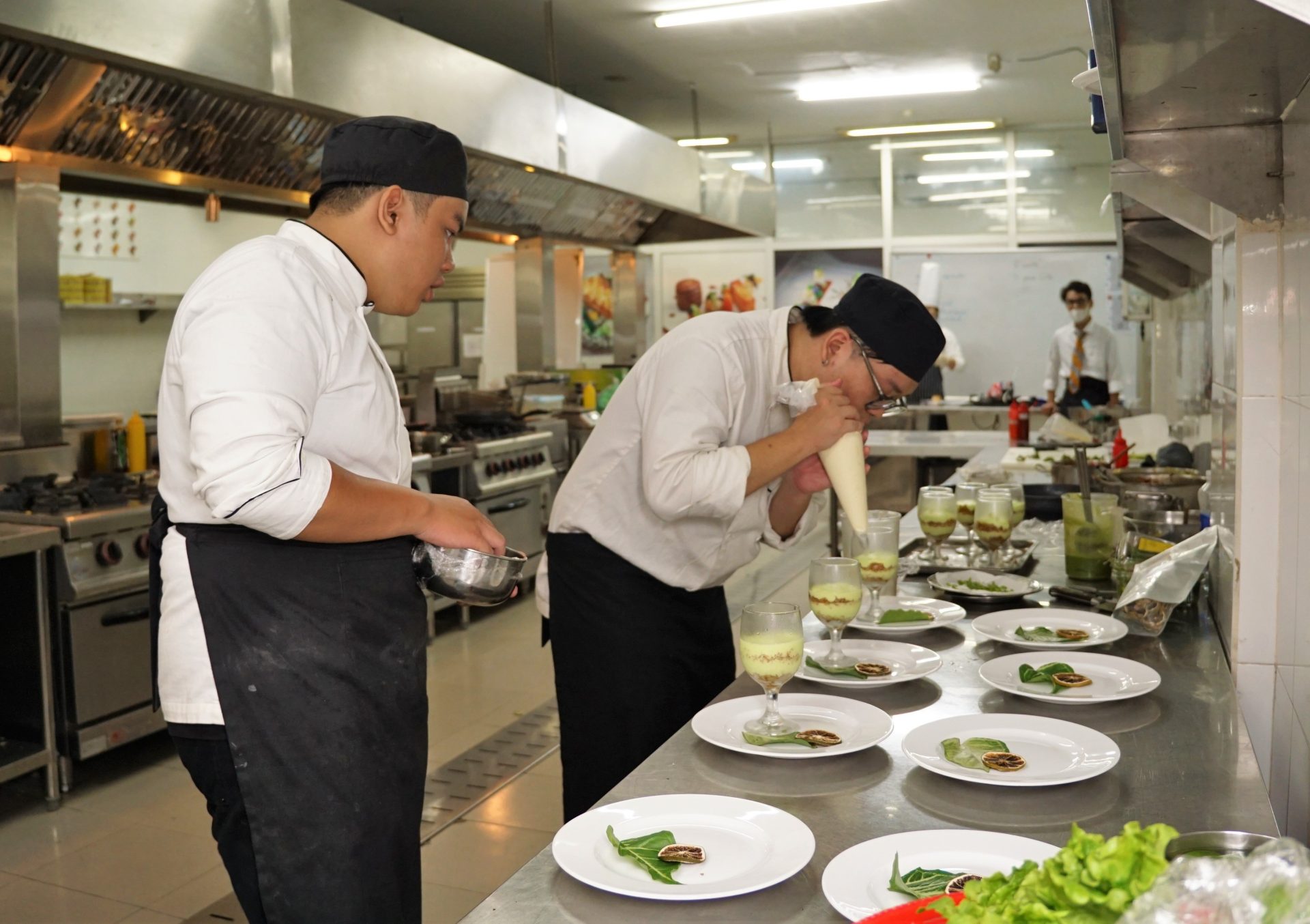 This is a special culinary skills assessment that is conducted in a simulated restaurant environment. Its aim is to evaluate the overall capabilities of the future chefs. Students work in teams to create two unique menus, each consisting of three courses – an appetizer, a main course, and a dessert. The menus are served to guests at a party, allowing the students to showcase their culinary skills. This is the final test for students before starting their three-month internships at 5-star hotels, following nine months of study.
The evaluators are guests consisting of Executive Chefs, Sous Chefs, and Experts in the hospitality industry. They taste the dishes and provide honest and detailed reviews based on industry criteria. The experts and executive chefs were pleasantly surprised by the students' skill level which were hard to achieve in just nine months with all the tasks from menu design, cost calculation, ingredient order,… Although it is a difficult and stressful test for students, it is a valuable and unique experience only available in Pegasus's Culinary Training Program.