Sun Group Capital Region signed a cooperation agreement on human resource development with Hanoi Department of Labor - Invalids and Social Affairs and Pegasus International College - Hanoi Campus
Following the signing event of cooperation in training and human resource supply in Quang Ninh and Da Nang, on March 31, 2022 Sun Group signed a cooperation agreement on human resources development in the Capital Region with the Department of Labor. Labor - Invalids & Social Affairs Hanoi and key vocational training institutions, including Pegasus International College - Hanoi Campus.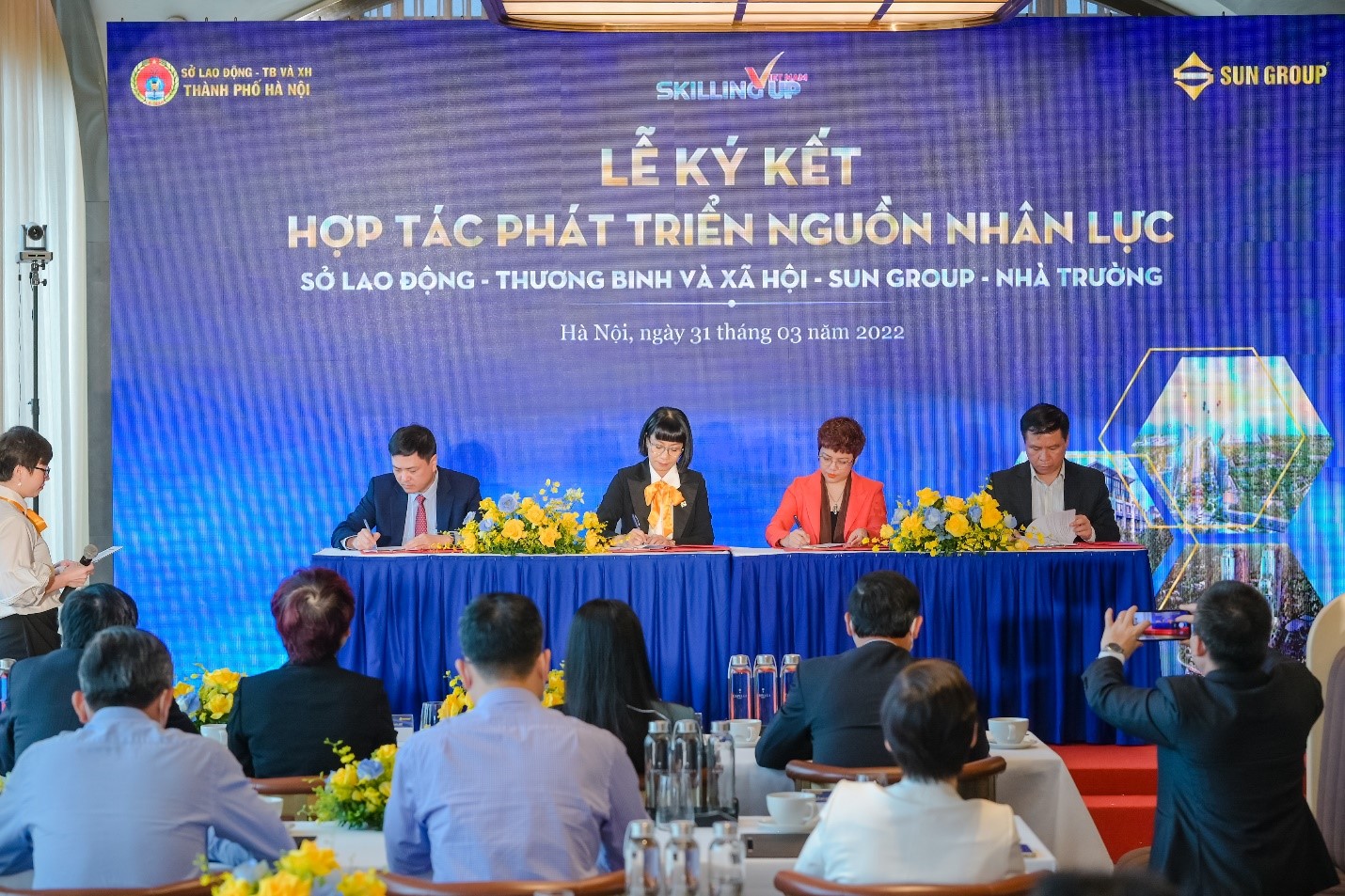 The ceremony was held at the 5-star Capella Hanoi Hotel (Hanoi) with the participation of leaders of Sun Group and Sun Group in the Capital Region, Mr. Truong Anh Dung – General Director of the General Department of Vocational Education and Training. (GDNN), Ms. Bach Lien Huong - Director of Hanoi Department of Labour, Invalids and Social Affairs and representatives of some vocational training institutions in Hanoi.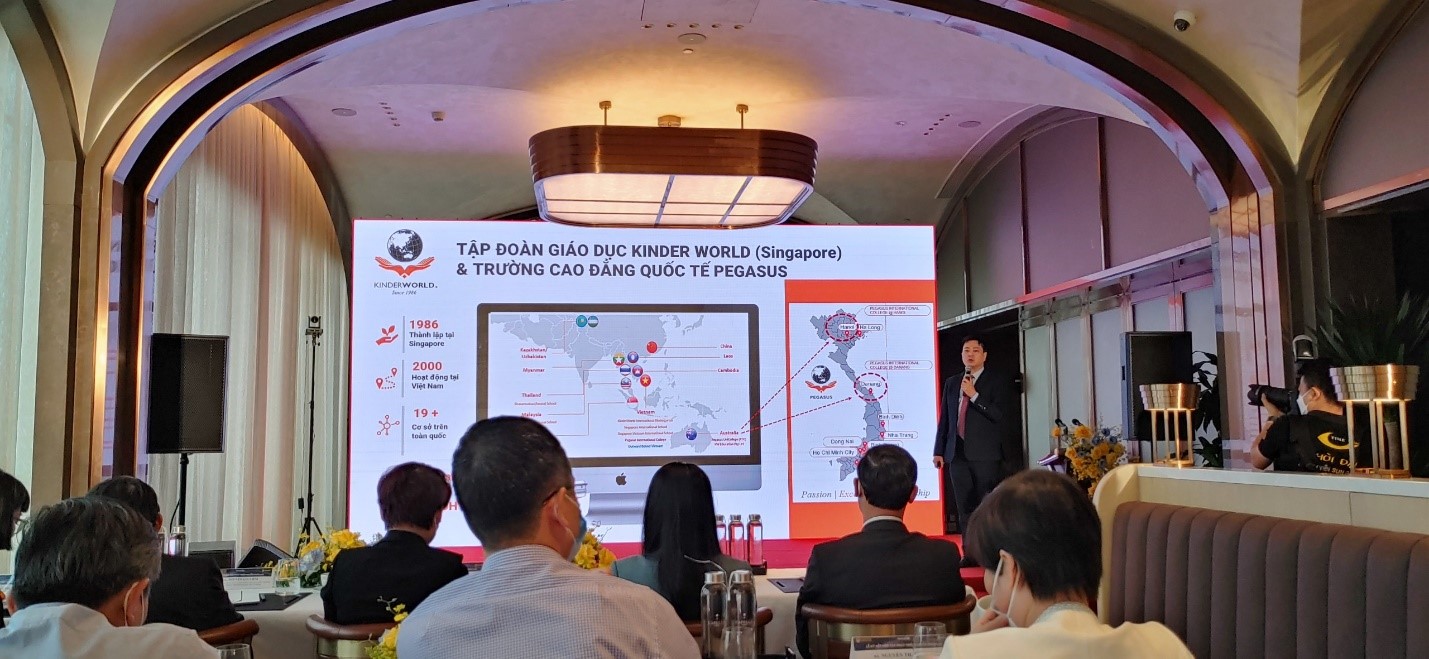 With the demand for thousands of employees in the coming time and the specific collaboration agenda of Sun Group in the Capital Region, Dr. Ngo Trung Ha - Center Director of Pegasus International College – Hanoi Branch shared about the model and experience about training high-quality human resources at Pegasus in tourism - hotel - service - business administration aspect. Pegasus took its initiative to propose to implement the Recruit - Place – Train model to both support apprentices and promote the responsibilities of all 3 parties: the employer, the college and learners. This model will definitely enable for Sun Group to develop high-quality human resources as per standards and criteria in the Capital Region in particular and Vietnam in general in recovery and development period for tourism and services industry after the Covid-19 pandemic and the following years.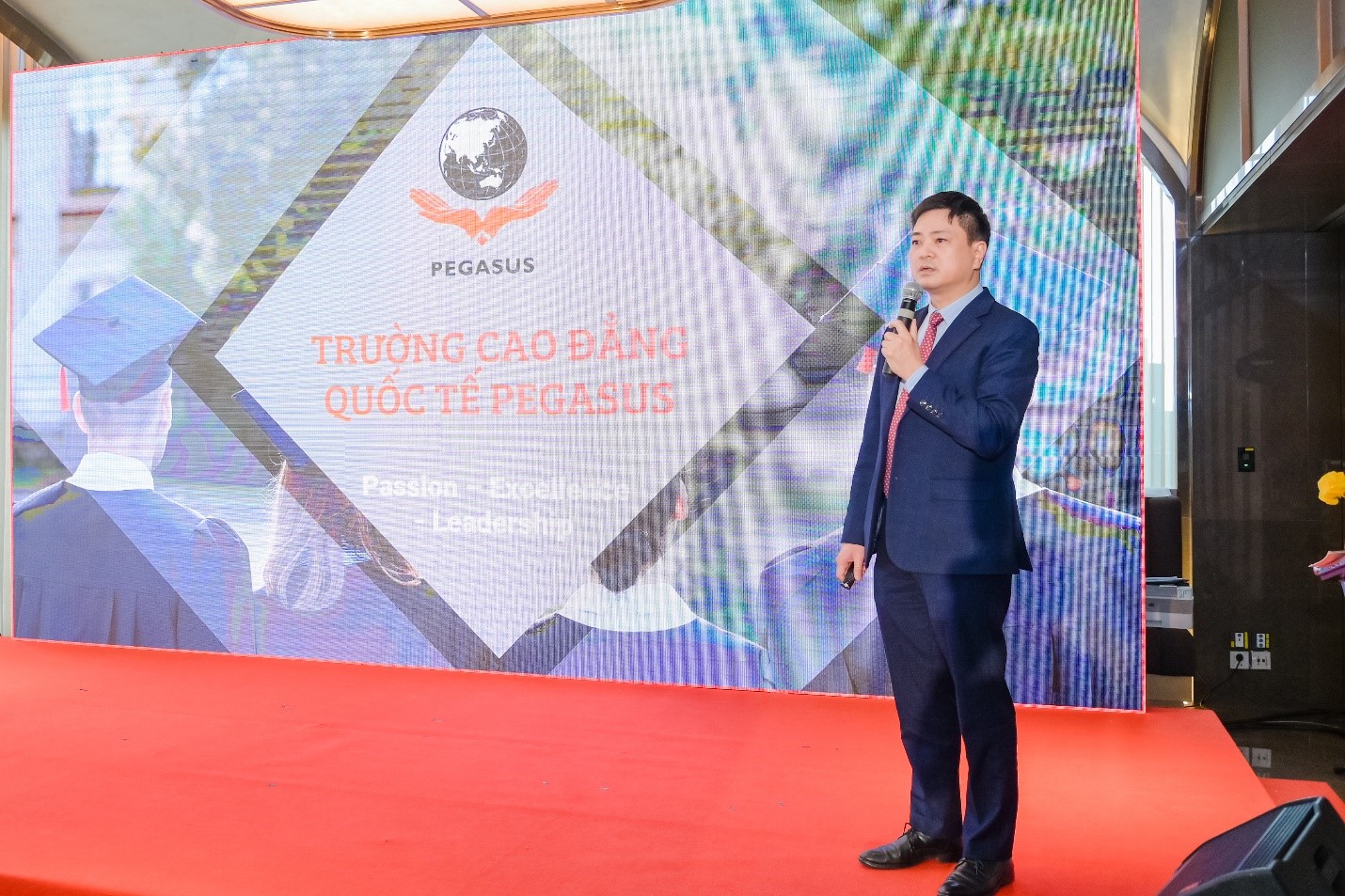 According to the cooperation agenda, every year, based on actual needs, the Sun Group Capital Region will give priority to recruit students of Pegasus International College for internship. The students will be considered to provide with accommodation, transportation, necessary equipment together with further guidance and practice for skills enhancement. Sun Group prioritizes recruiting excellent students of the College and provides scholarships to these students during their study at Pegasus College. On the school side, Pegasus International College will work closely with Sun Group in recruiting, organizing training and managing students to ensure professional quality, ethical standards, working culture and career skills to ensure Sun Group can recruit the best employees from Pegasus graduates.
Pegasus and Sun group will work together to communicate and promote each other's brand in such events as recruitment fairs, career orientation, promotional programs, products and service introduction... and other cooperation activities…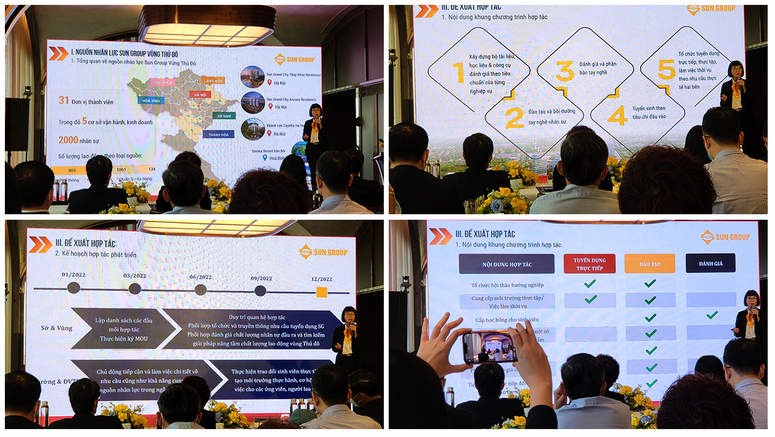 Sun Group is one of the leading private-owned economic groups in Vietnam. With the desire to elevate the position of Vietnamese people and Vietnamese tourism brands on the world map, resort tourism is one of the four main investment areas of Sun Group, so the demand for human resource recruitment is huge.