Tran Le Quyen – Graduated from "Certificate IV – Cooking and Baking" class – Australian International System – Class of 2017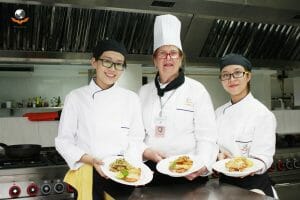 It's really happy and proud that a former student of the school has now become the owner of Asian Gourmet restaurant in Australia. That is Tran Le Quyen, a graduate of the program "Commercial Cookery, according to the Australian qualification framework", 2017.
Before coming to Australia, Quyen was a physics teacher for many years at a high school in Da Nang. If Physics is a dry subject, Quyen is an emotional girl. If Physics is a science, then Quyen has always believed in natural emotions. Therefore, after several times of traveling in Australia, feeling the rich scenery, open lifestyle, and friendly people here, Quyen decided to settle down with her family in Australia.
To be able to do that, Quyen has considered how she will live and work in what she considers her second home. It is known that if you work as a chef, your chances of settling in Australia will be higher, and this profession is also suitable for women's cooking preferences. So Quyen pursued a career as a chef on her way to Australia, and Quyen went to Pegasus School to study because she knew it was an international professional culinary school with globally recognized qualifications.
As planned, after finishing her studies at Pegasus, Quyen applied for an internship, as well as being employed at a bakery in Australia. Quyen shared that thanks to studying under the Australian program from the beginning, when she came to Australia to work, Quyen easily adapted and applied what she had learned, making the job also more convenient. After 4 years of settling in Australia, along with accumulated finance and experience, Quyen is now ready to open her own restaurant, in Adelaid, Australia.
Quyen still remembers clearly when studying at Pegasus, Quyen was enthusiastically supported by teachers. Quyen clearly feels the love of teachers for students, and always follows each student's path to success. Until now, every time Ms. Karen Roberts and Mr. Michael Roberts come back to Australia, it is every opportunity for teachers and students to meet and talk.
Quyen's initial success is a testament to her determination and right choice. Pegasus International College wishes the little girl more success with the restaurant chain that Quyen desires!
Samamy restaurant – named after Sam, Quyen's baby son trai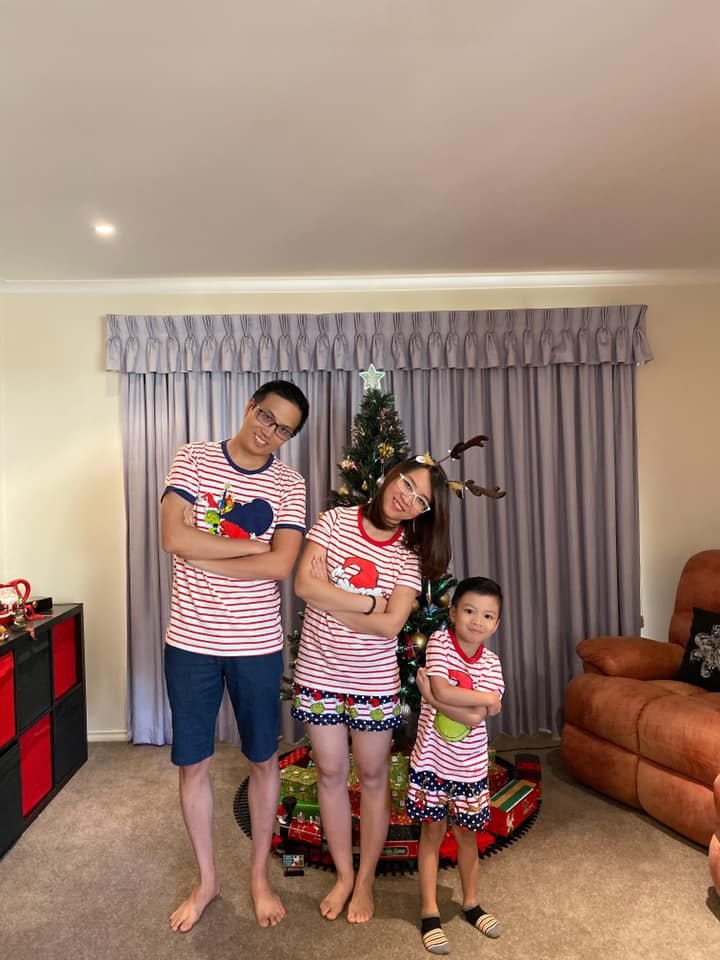 Hiện tại Lệ Quyên đã cùng gia đình nhỏ định cư tại đất nước Úc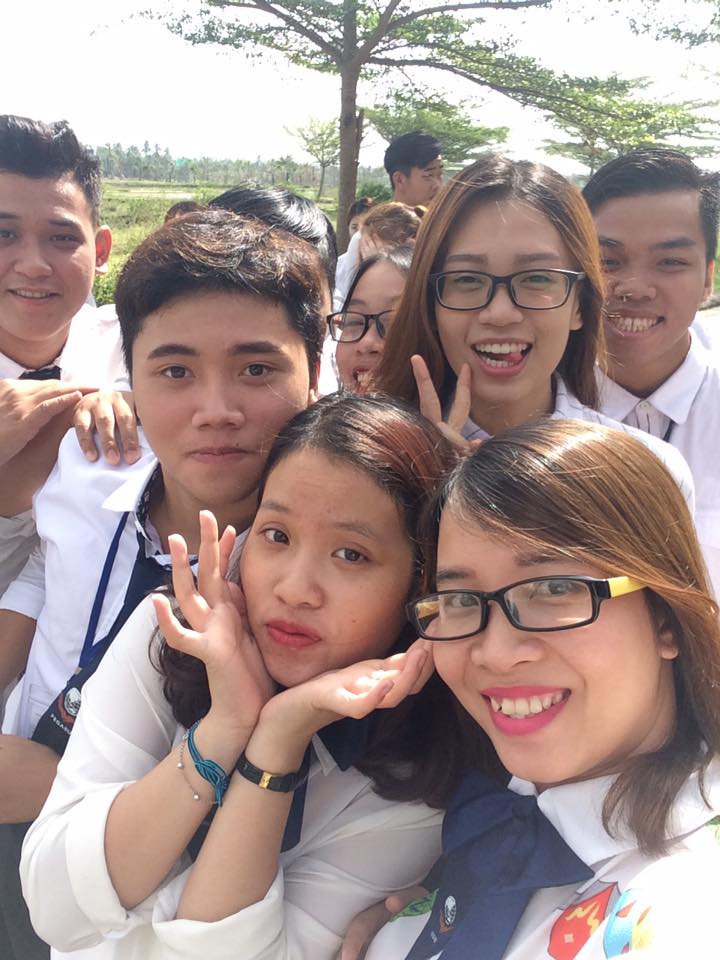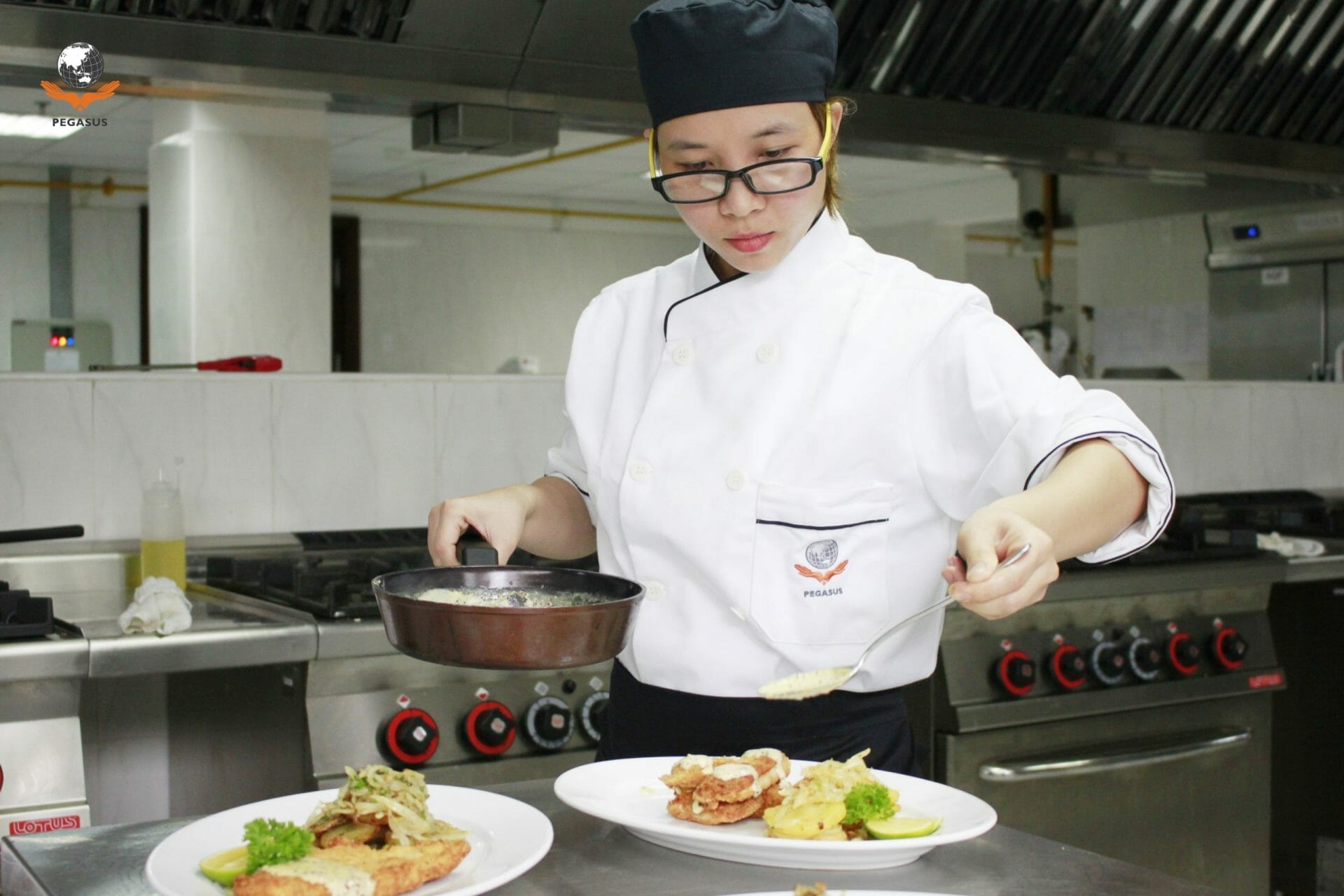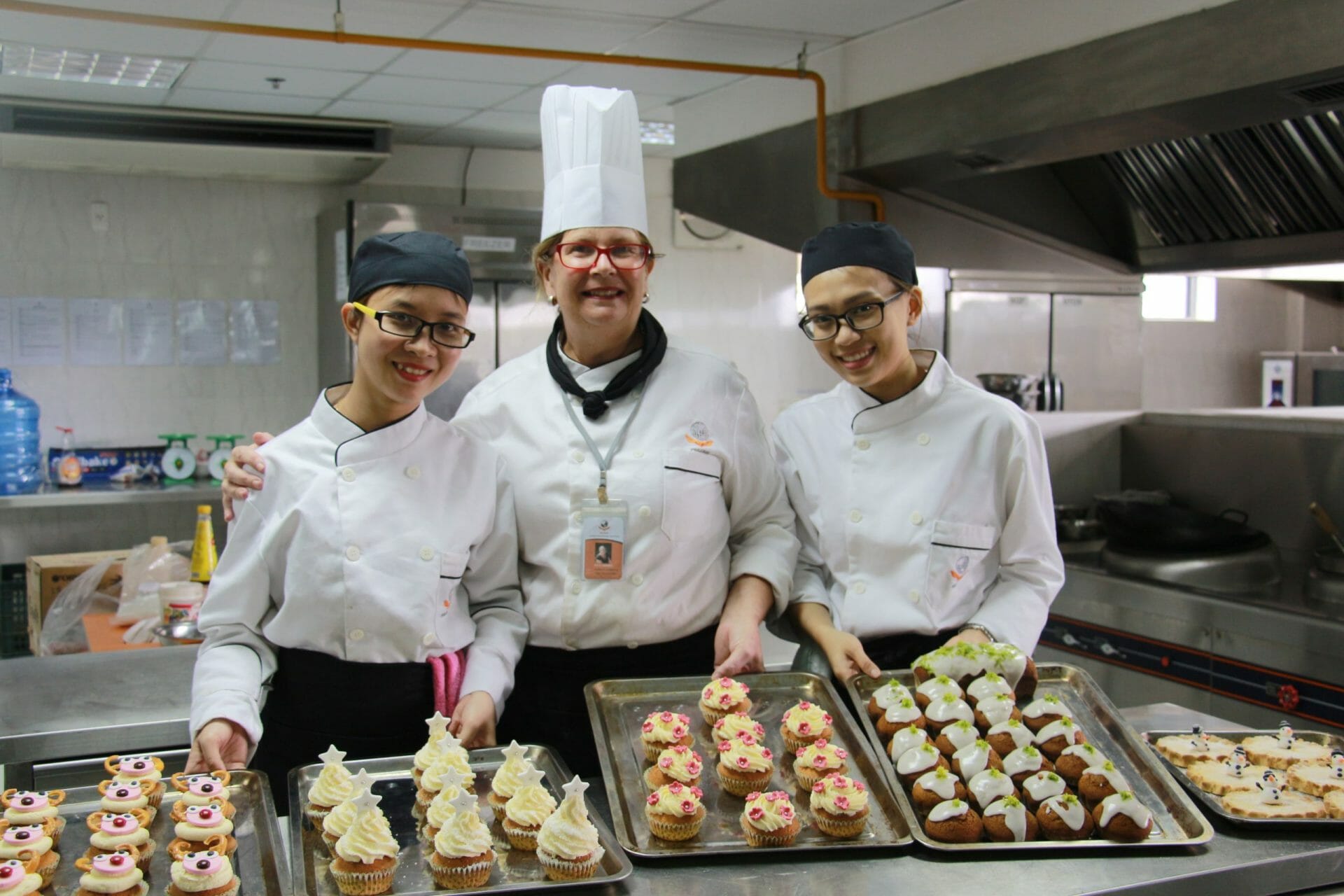 Một số hình ảnh của bạn Lê Quyên khi còn là sinh viên ngành Bếp Úc tại trường Cao đẳng Quốc tế Pegasus