THE HANDOVER CEREMONY OF SWISS SUSTAINABLE TOURISM PROGRAM (SSTP) TRAINING MATERIALS
On 18 April 2023, the handover ceremony of the Swiss Sustainable Tourism Program (SSTP) training materials, sponsored by the Swiss State Secretariat for Economic Affairs (SECO), took place successfully at Pegasus International College.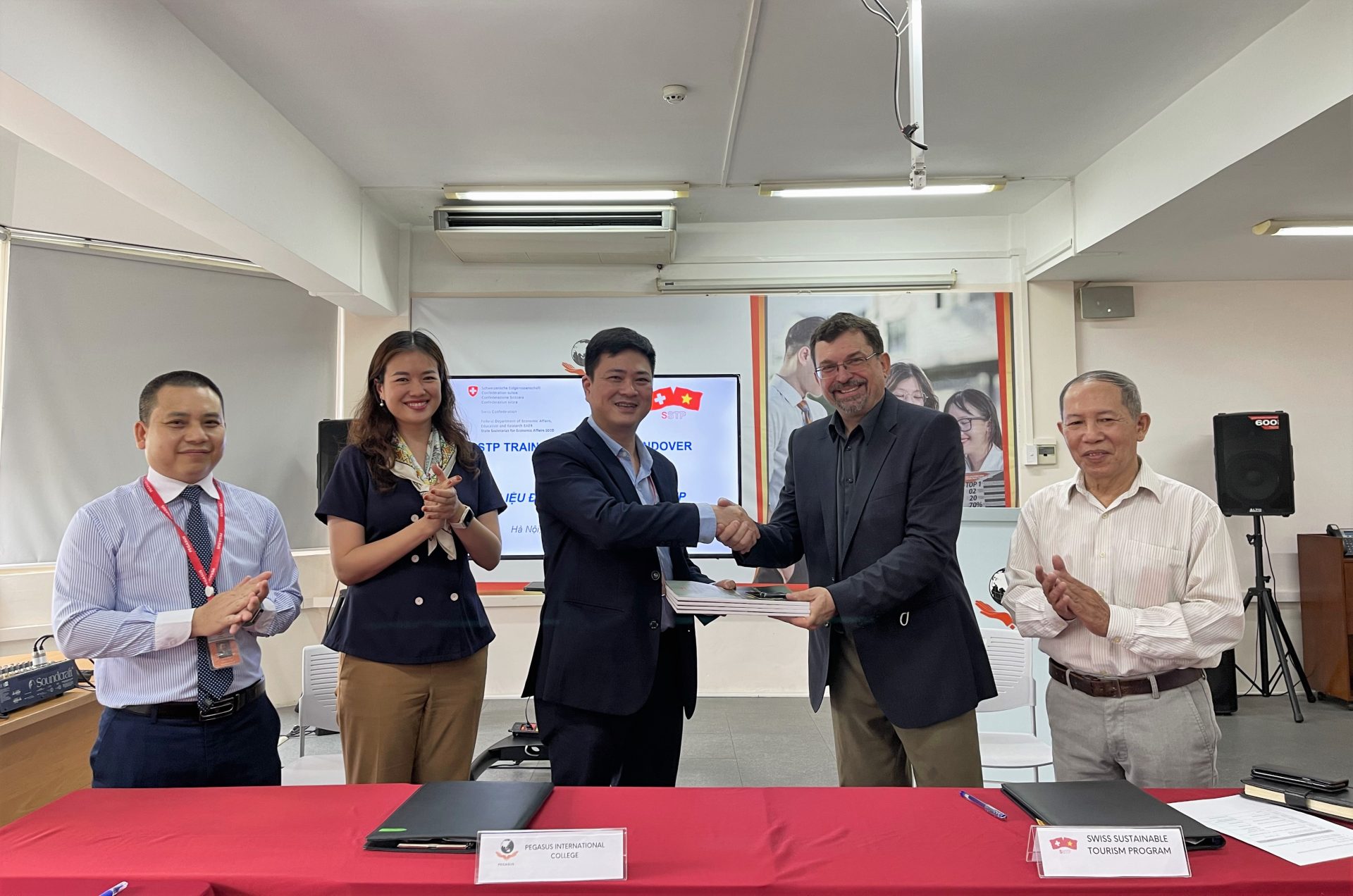 Pegasus International College has been chosen by SSTP as the main partner for transferring training materials and organizing sustainable tourism training courses in Vietnam. Pegasus has successfully delivered four training courses as part of the SSTP program.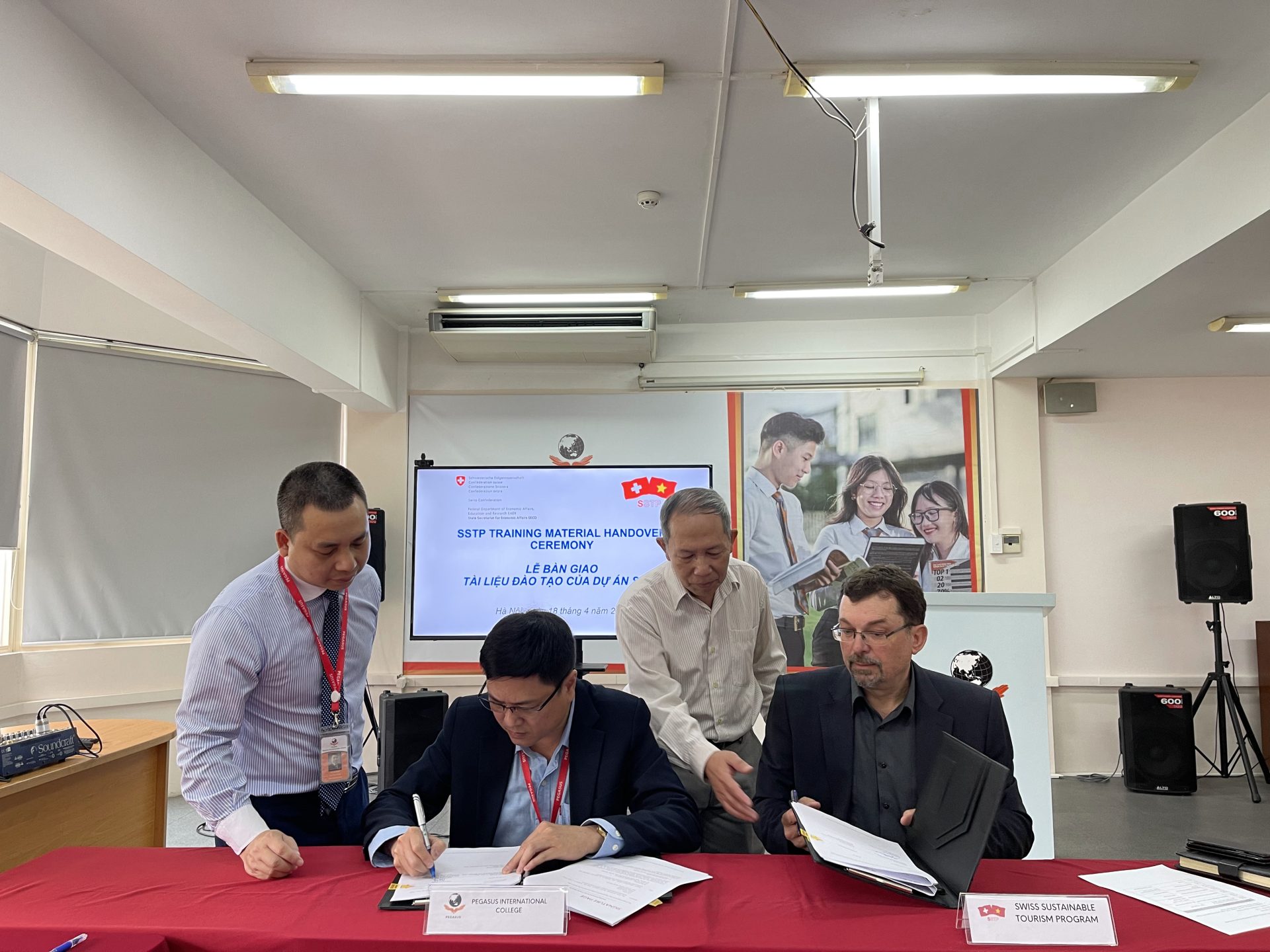 Being SSTP's strategic partner and receiving training materials has determined Pegasus' important role in training high-quality human resources for Vietnam's tourism industry, as well as contributing to the sustainable development of world tourism.