RECEIVED A GLOBAL VALUE IN HOSPITALITY MANAGEMENT DEGREE IN VIETNAM
After only 2 years with a much lower cost than the option to study abroad, students can immediately receive a globally valuable Hospitality Management degree with the Hospitality Management program under the Australian diploma of the Graduate School. Pegasus International College.
Australia is known as one of the leading countries in the quality of education and training, especially in the hottest "Hotel Management" industry, with globally recognized programs and qualifications. However, to study this major in Australia is not easy, accompanied by obstacles in tuition fees and adapting to a new environment, as well as familiarizing with the native language.
Foreseeing that need, Pegasus UniCollege (Brisbane, Australia) has cooperated with Pegasus International College (Vietnam) to open up a training program in Hotel Management in an Australian framework. The program gives young people the opportunity to get an international degree right in Vietnam.
International standard training program
Students enrolled in the program Hotel management Pegasus will be taught entirely in English with a competency-based, professional-centered learning approach according to Australian framework standards.
In particular, students receive an International Certificate right after completing each training period (6 months) and can work to accumulate money, and return to continue studying in the College / Bachelor program. International.
After completing a 2-year study program in Vietnam, students can choose to study their final year to transfer to Australia, UK, and US to get a bachelor's degree while doing internships and work here.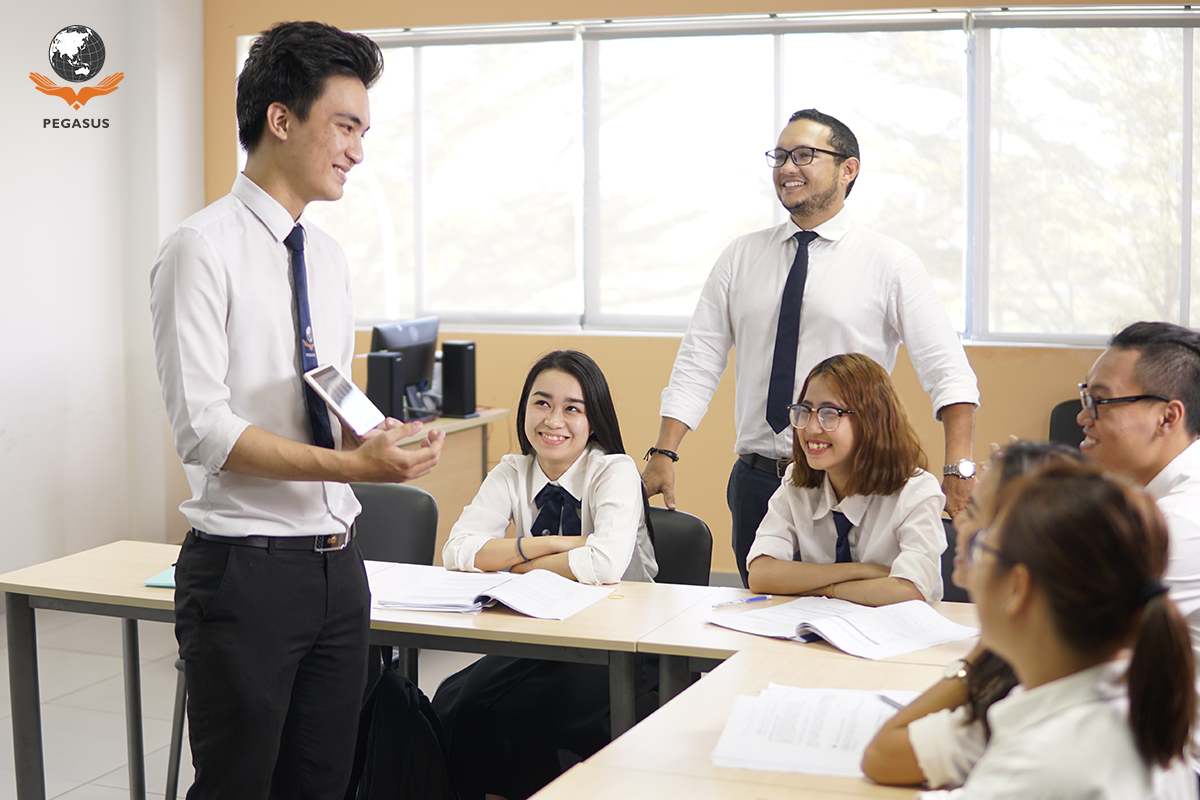 Modern learning environment
Pegasus International College is built according to international standards, with modern equipment, kitchen and restaurant system according to 5-star standards.
Applying a hands-on training method, the Pegasus curriculum takes place in a simulated training environment. Classrooms at the school are equipped with large screens for group presentations, smart boards.
Pegasus's library at the two campuses in Hanoi and Da Nang has more than 300,000 books, newspapers, magazines, e-books and other learning materials about the Hospitality industry to help students freely search, Find out more information for learning.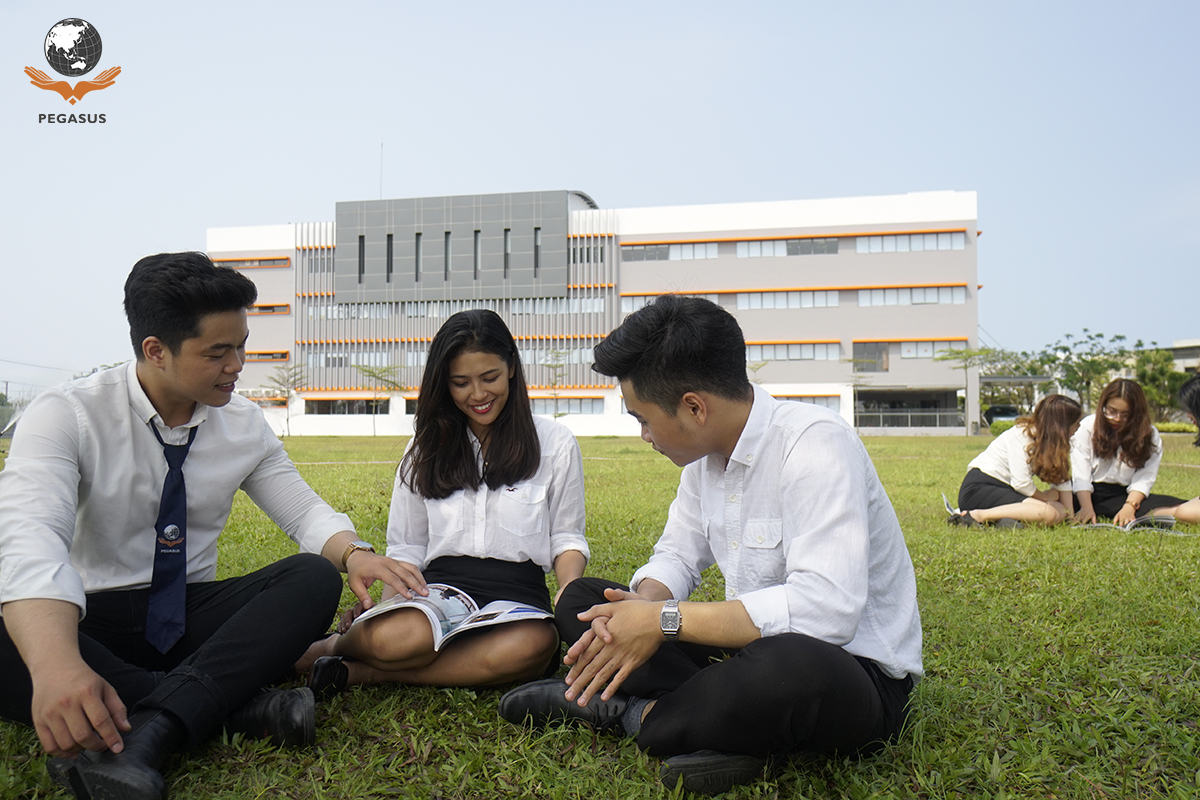 Solid expertise
The lecturers have many years of practical experience at hotels, resorts and prestigious Colleges and Universities.
The study program with more than 70% duration is practice, giving students the knowledge, skills and spirit of practicality, practice, with the goal of creating employees who are always ready to work with good skills for the Vietnamese market. South and International.
Cost savings
You can study in an international environment, graduate and receive a degree with a global value with saving costs up to 80% (about 2 billion VND) compared to studying abroad.
According to New Ocean statistics, only for the preparation of the application, in 2019, in the UK, you lose about 200-500 million, Australia is 300-400 million and the US is from 150 -180 million, excluding expenses. about tuition fees for the whole year, food and accommodation expenses.
In the current trend of globalization, choosing to study and get an International Hotel Management degree at Pegasus will help you solve this economic problem effectively.
Experience learning Australian Hotel Management program right in Vietnam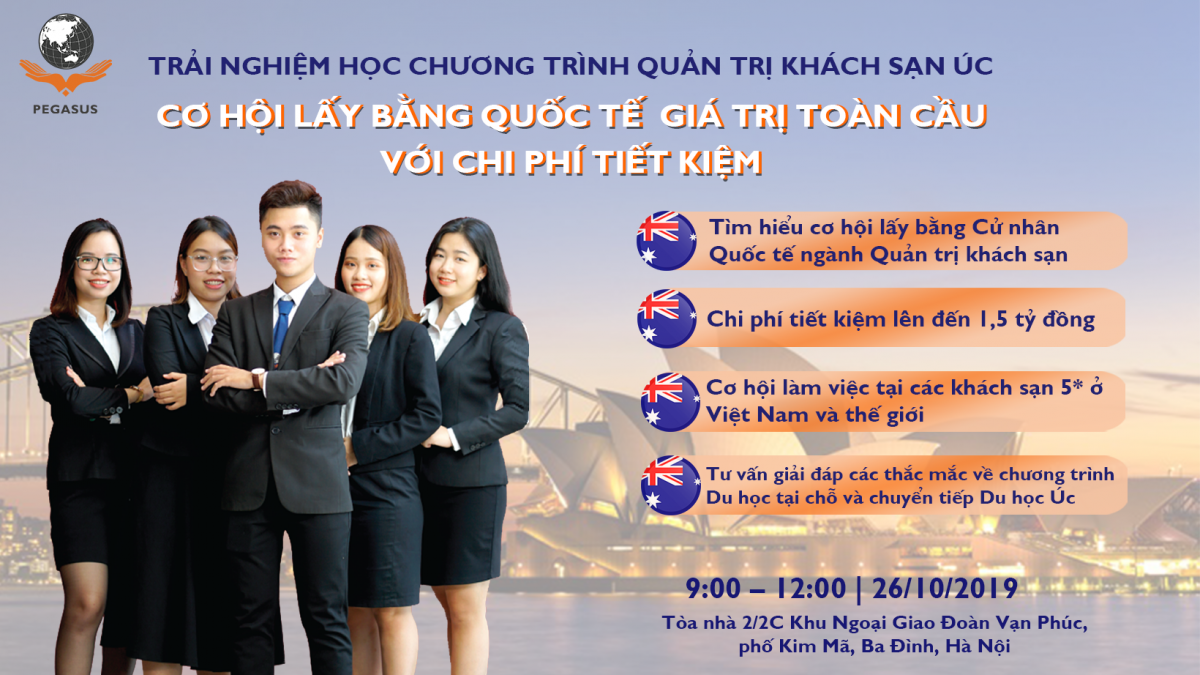 In order to help parents and students better understand and answer questions about the program, Pegasus International College would like to invite you to attend. Experience learning Australian Hotel Management program will be held in Hanoi
Time: 9:00 am – 12:00 pm Saturday, October 26, 2019
Location: Pegasus College Hanoi (2 / 2C diplomatic zone Van Phuc, Kim Ma, Ba Dinh)
At the festival, students and students will have the opportunity to:
✔️ Discover, experience free Australian standardized programs right in Vietnam;
✔️ Troubleshooting all problems with Dr. Hank Duyverman – Academic Director of Pegasus International College – former Chairman of the Academic Council of famous universities in Australia for more than 20 years;
✔️ Listen to facts from alumni who have attended school;
✔️ Find out the advantages of enrolling in Vietnam and preparing to study abroad;
✔️ Find out about part-time job opportunities on campus while studying and post graduate employment benefits in Australia
In particular, you will receive 1 slot immediately ENGLISH SCHOLARSHIP worth 10 MILLION VND when coming to the event.
▶ Register now by clicking: https://forms.gle/i9gDKhhxwoLEpkLWA
For more advice or answer questions, please contact:
Hotline: 091 636 0505
Email: inquiry@pegasus.edu.vn