PEGASUS STUDENTS WON THE 2ND PRIZE IN THE 2022 K-FOOD CULINARY COMPETITION ORGANIZED BY KOREA EMBASSY IN DA NANG
DINH QUOC HAO – WON THE 2ND PRIZE IN THE 2022 K-FOOD CULINARY COMPETITION ORGANIZED BY KOREA EMBASSY IN DA NANG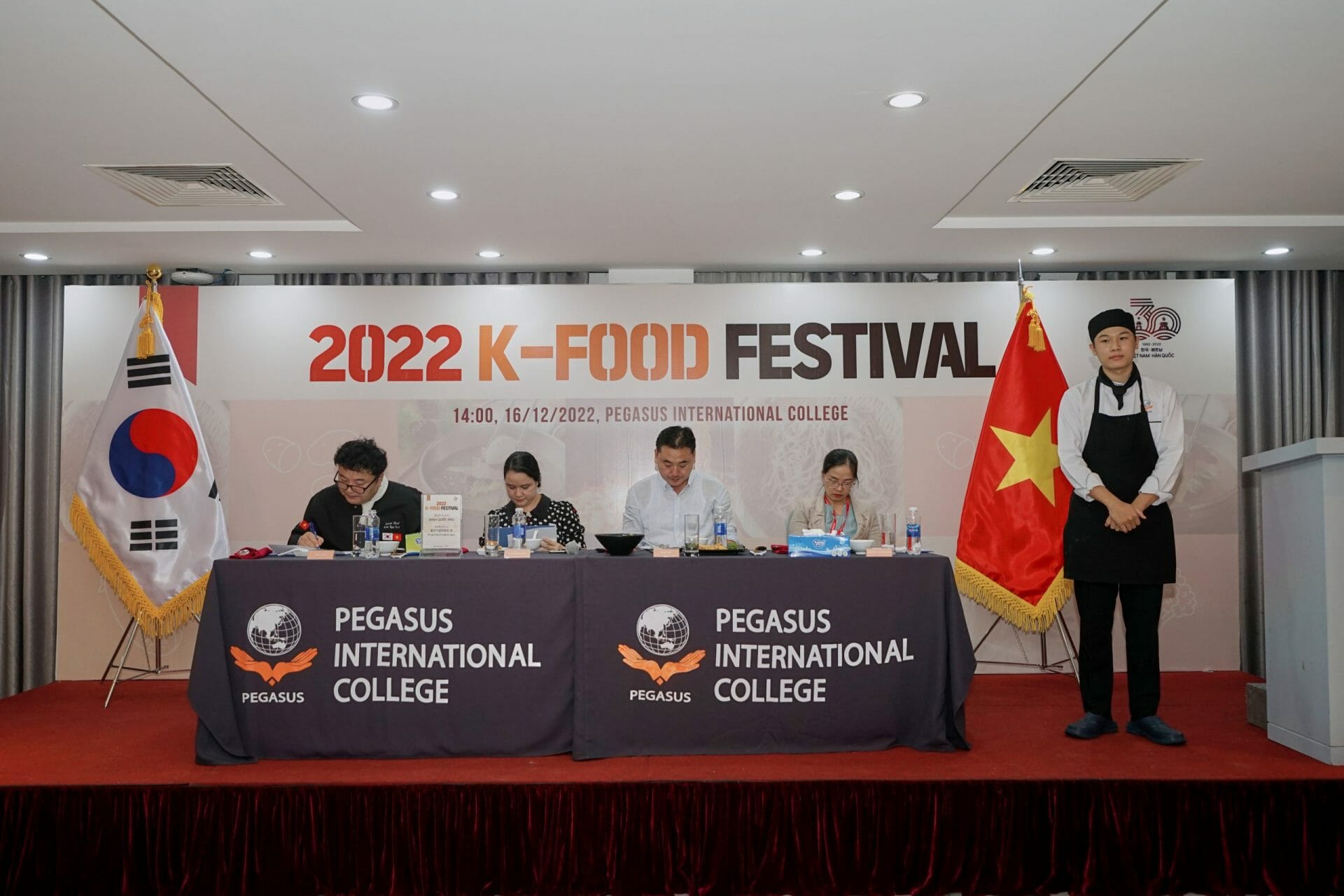 Pegasus student – Dinh Quoc Hao in the presentation of the Korean dish with the competition judges
Dinh Quoc Hao – a first-year student of the International Kitchen Program with an Australian degree was honored to win the second prize in the competition to conquer Korean cuisine K-Food.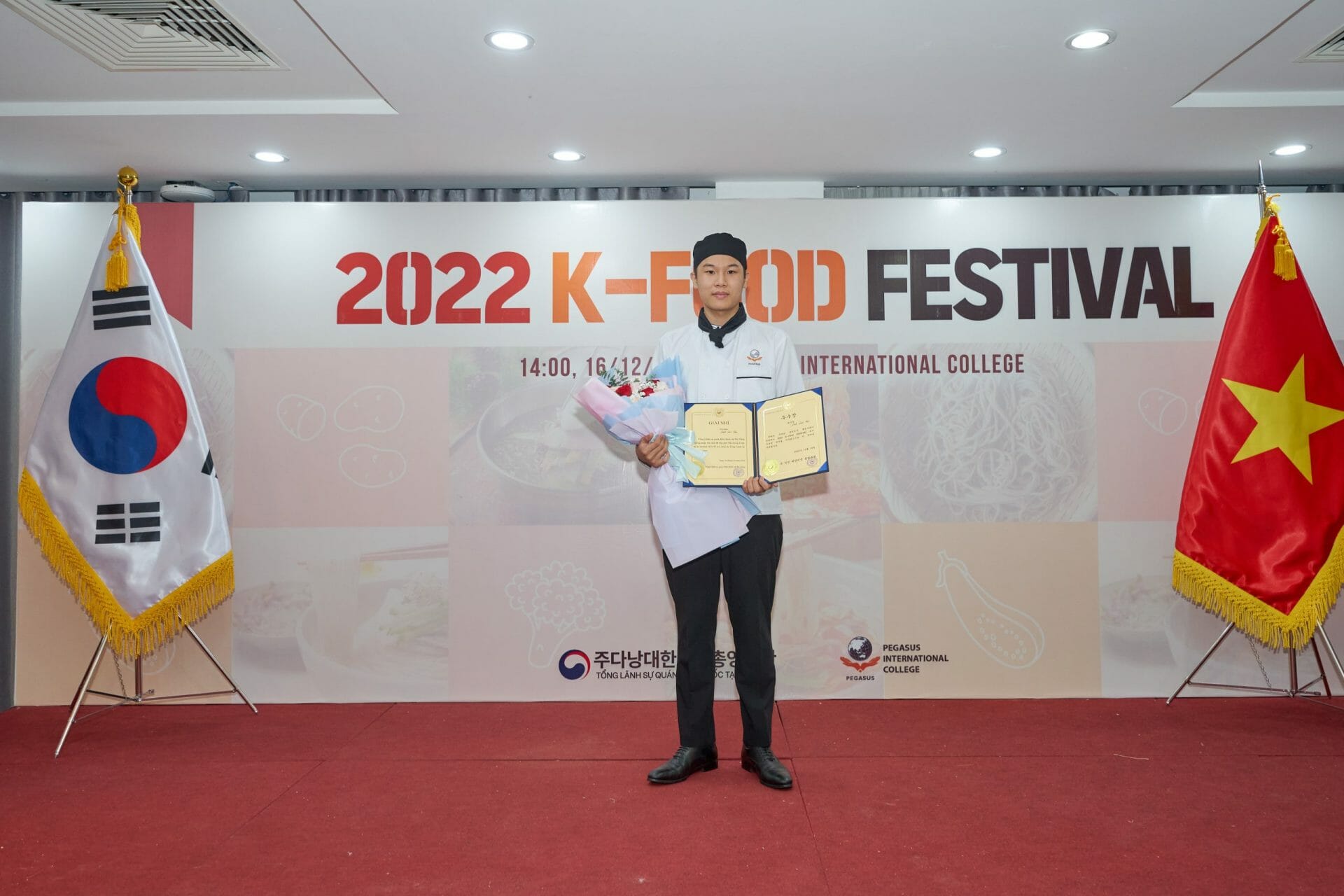 Dinh Quoc Hao won the second prize of K-Food contest 2022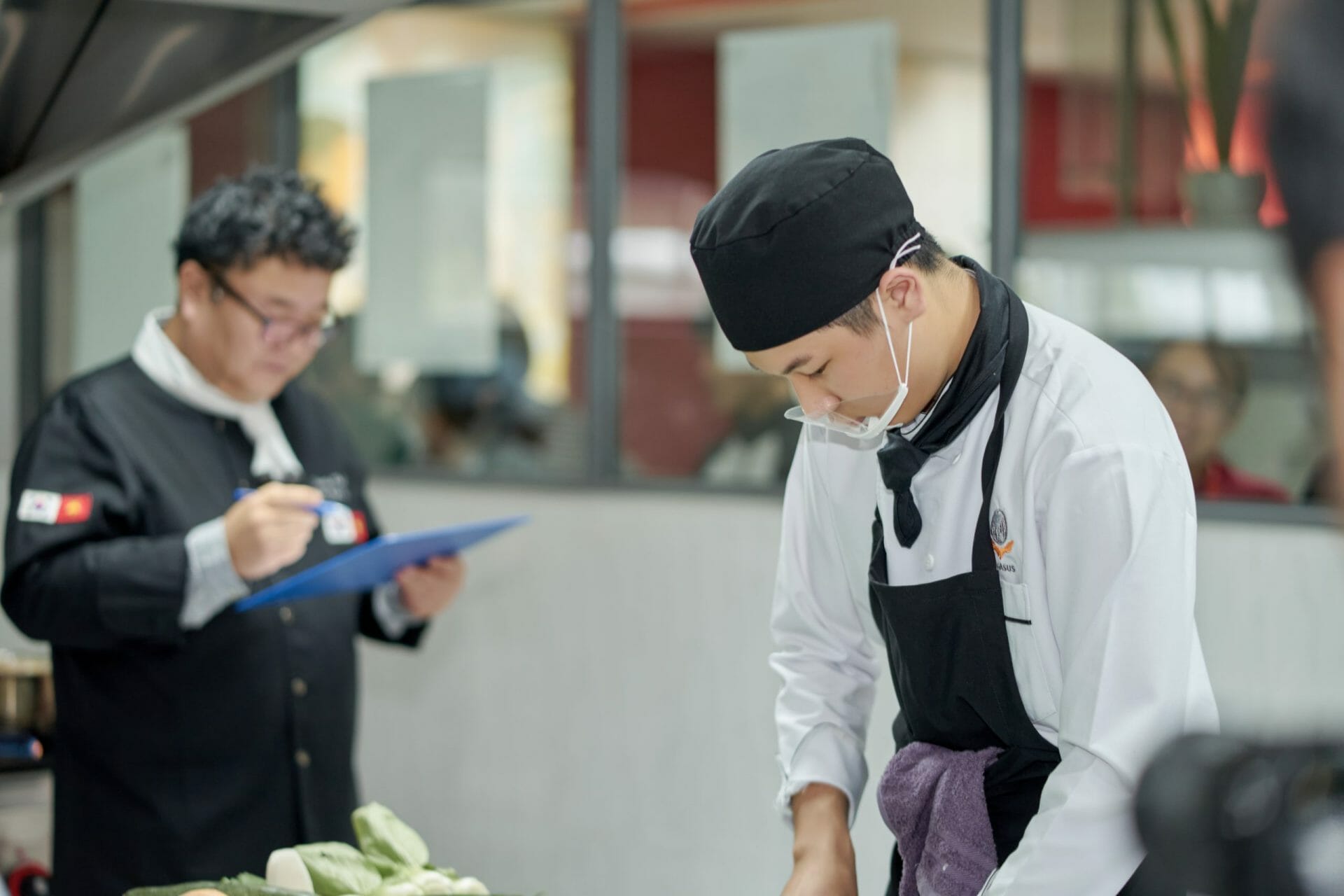 Photo of student – Dinh Quoc Hao in the 2022 K-Food competition at Pegasus International College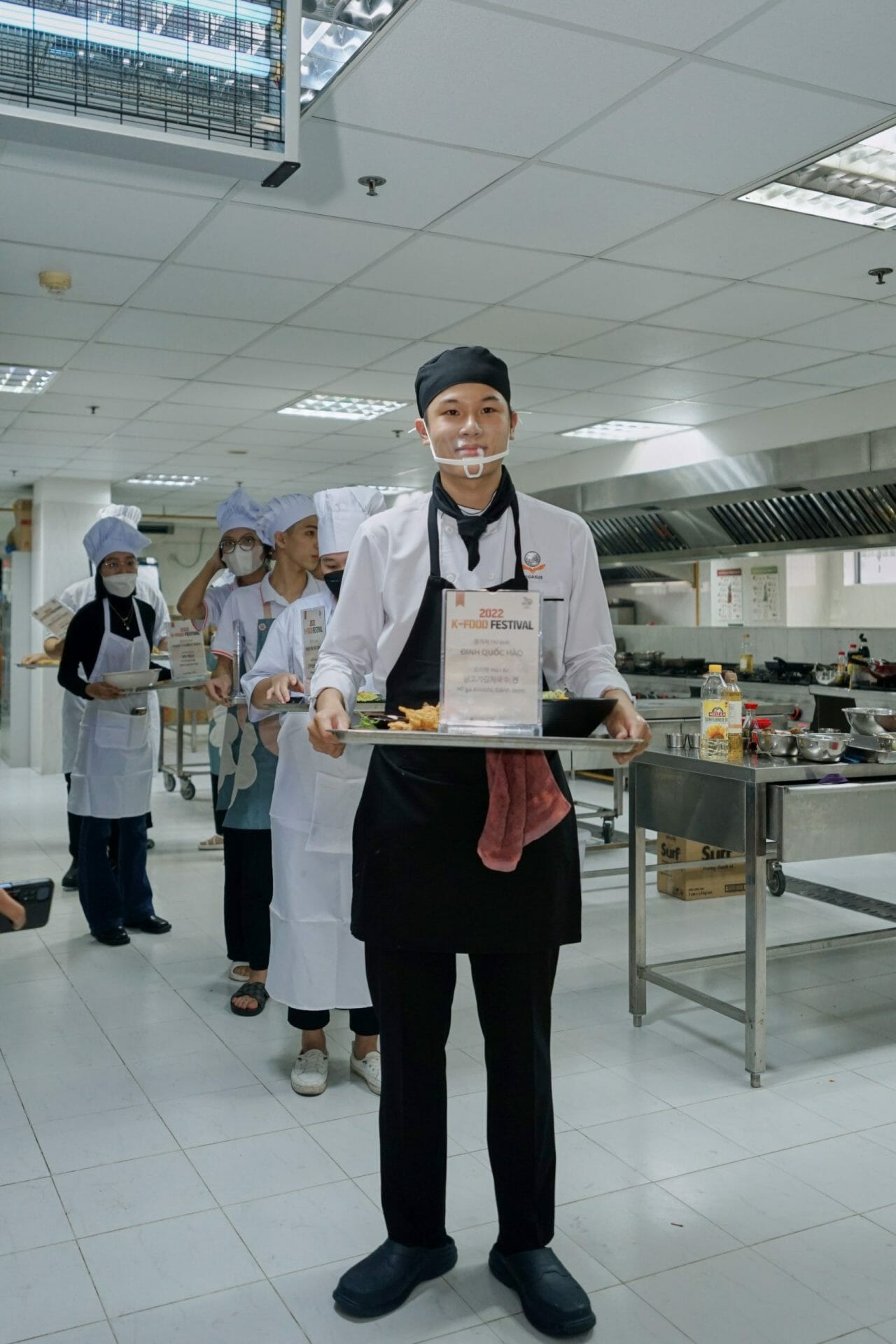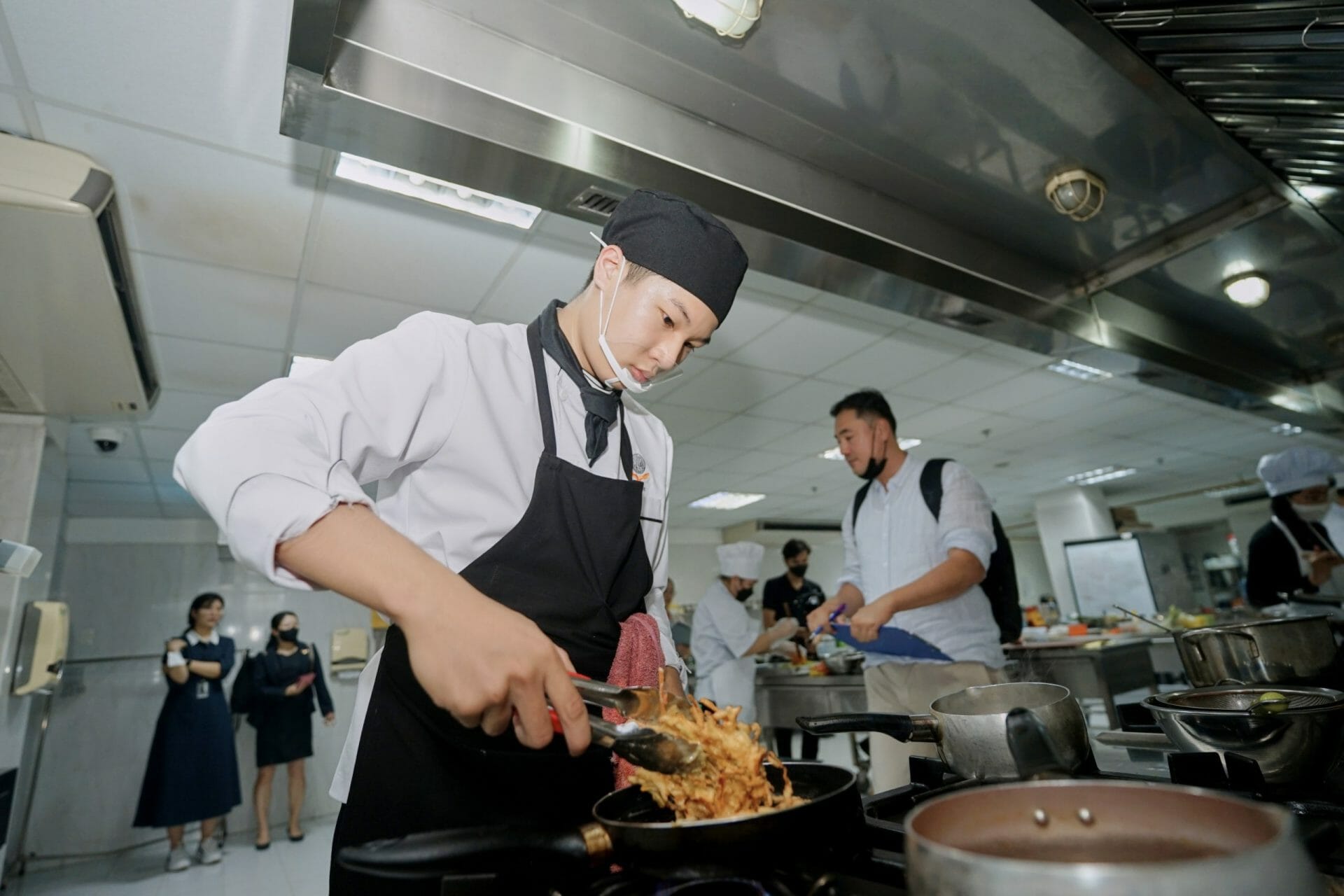 *The final round of the K-Food Festival competition was held on the afternoon of December 17th at Pegasus International College. The Korean Embassy hopes to organize more events for people to interact, including large-scale culinary events such as K-Food. Through this, it is hoped that culinary culture in particular and Korean culture in general will be closer to Vietnamese people.