Hanoi Campus | 🌟 CAPTURE PEGASUS CONTES – LET YOUR CREATIVITY RUN WILD
Pegasus International College is delighted to launch an opportunity for students' talents to shine at the Creative Contest "𝐂𝐀𝐏𝐓𝐔𝐑𝐄 𝐏𝐀𝐆𝐀𝐒𝐔𝐒" with the theme Celebrate Vietnamese Teachers' Day – November, 20th.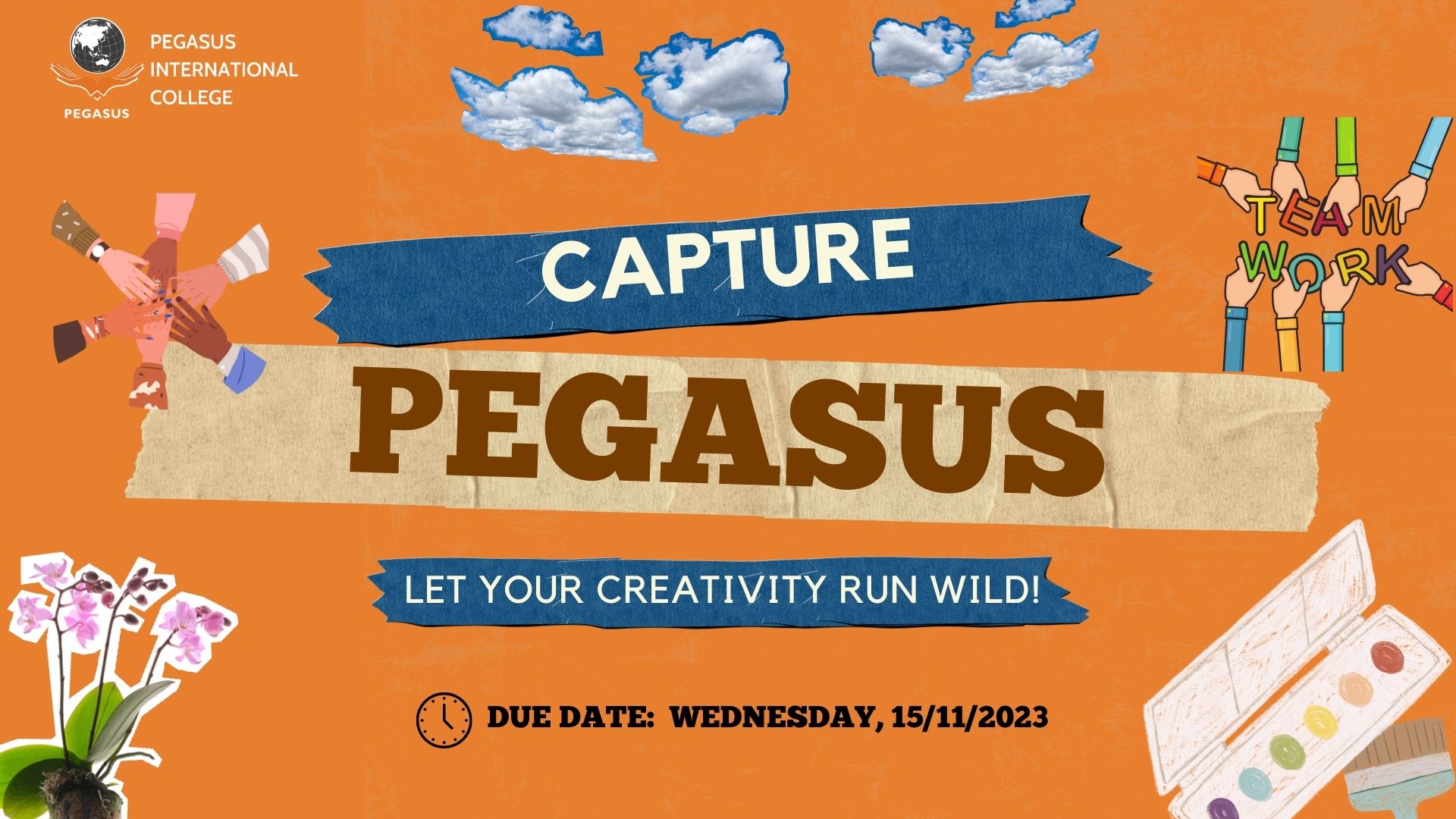 How to join:
– Register directly at the Student Service department
– Receive a photo frame and start decorating it according to each person's creativity, especially showing the theme " Vietnamese Teachers' Day – November 20th"
Submitted Time:
From Wednesday, November 8, 2023 to November 15, 2023. Any products submitted after this deadline will be counted toward the "contribution award" for this contest.
Awards: Prizes and winning teams will be announced on November 20.
With this "special" opportunity, students not only shine together with the whole class and discover their own talents but also express gratitude to the teachers at Pegasus – those who have guided and accompanied us throughout our studying time. So, let's start creating and "winning" right away!