DAVID KHADKA – CONTINUE TO CONQUER THE AUSTRALIA DREAM AT UTAS UNIVERSITY, TASMANIA AFTER GRADUATED THE SIT60316 ADVANCED DIPLOMA OF HOSPITALITY MANAGEMENT* – AUSTRALIA QUALIFICATION – SCHOOL YEAR 2021 AT PEGASUS INTERNATION COLLEGE.
For a very young man, David Khadka has already had a fascinating and exciting journey. Born in Eastern Nepal, David's first qualification following high school was a Diploma in Culinary at the Premier Hotel School. Following his completion, David was successful in gaining a place in a joint program between the famous GATE College in Kathmandu and Pegasus International College in Da Nang for a Certificate III in Hospitality issued under the Australian Qualifications Framework, sponsored by NOREC, a Norwegian fund that supports education initiatives globally.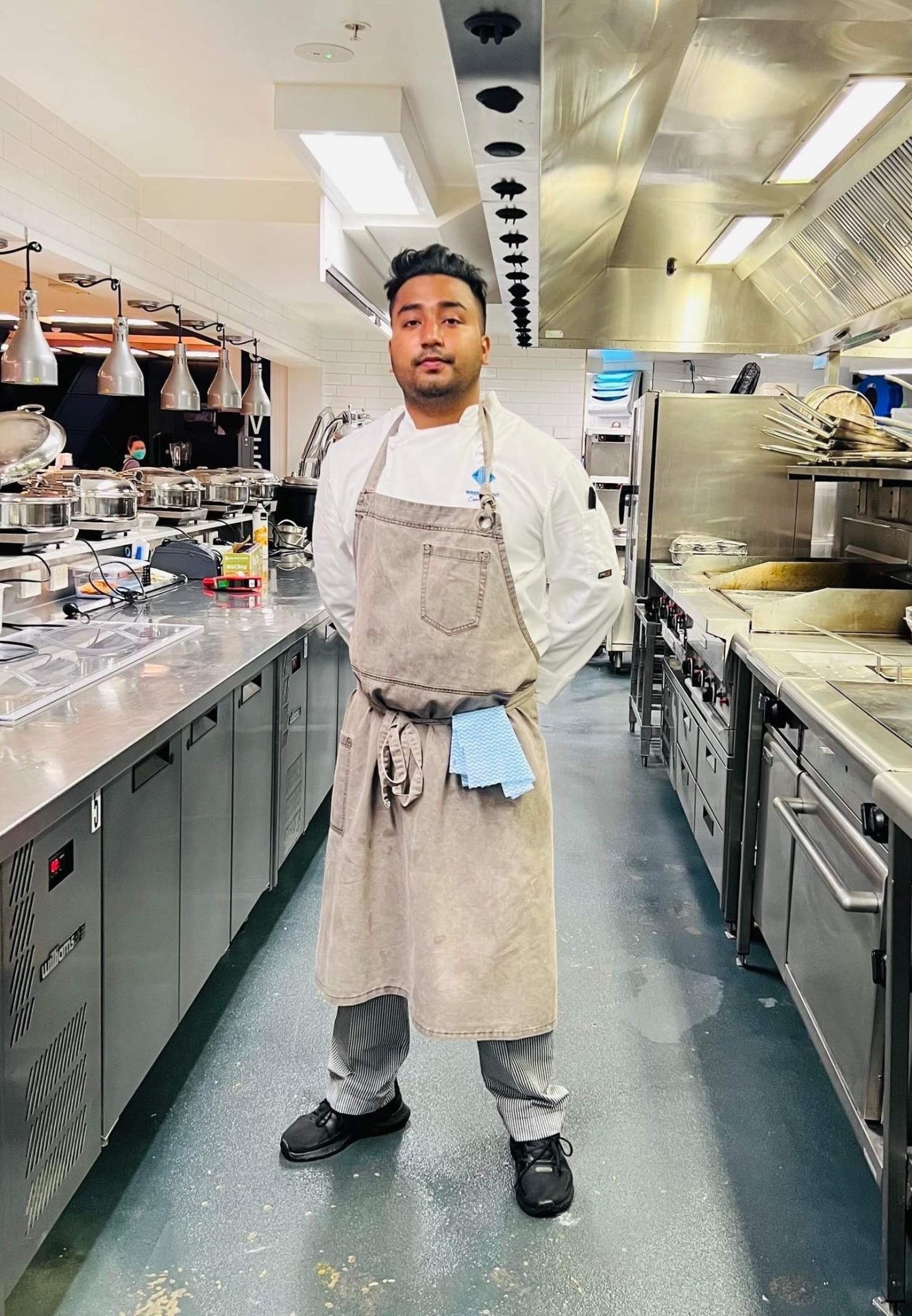 Alumni of Hospitality Management with Australian degree at Pegasus.
This second qualification involved David and his 11 colleagues in the program travelling to Norway, then return to Pokhara, Nepal for 5 months training, including training at the Swiss International Hotel, following which the group travelled to Da Nang, Vietnam for another 6 months intensive training at Pegasus International College, which included an internship at the Novotel Da Nang. During this time CoVid appeared, so David and his classmates ended up having a much longer period in Da Nang than originally planned. David supported himself by teaching English to Vietnamese students and working in a high level bakery operation.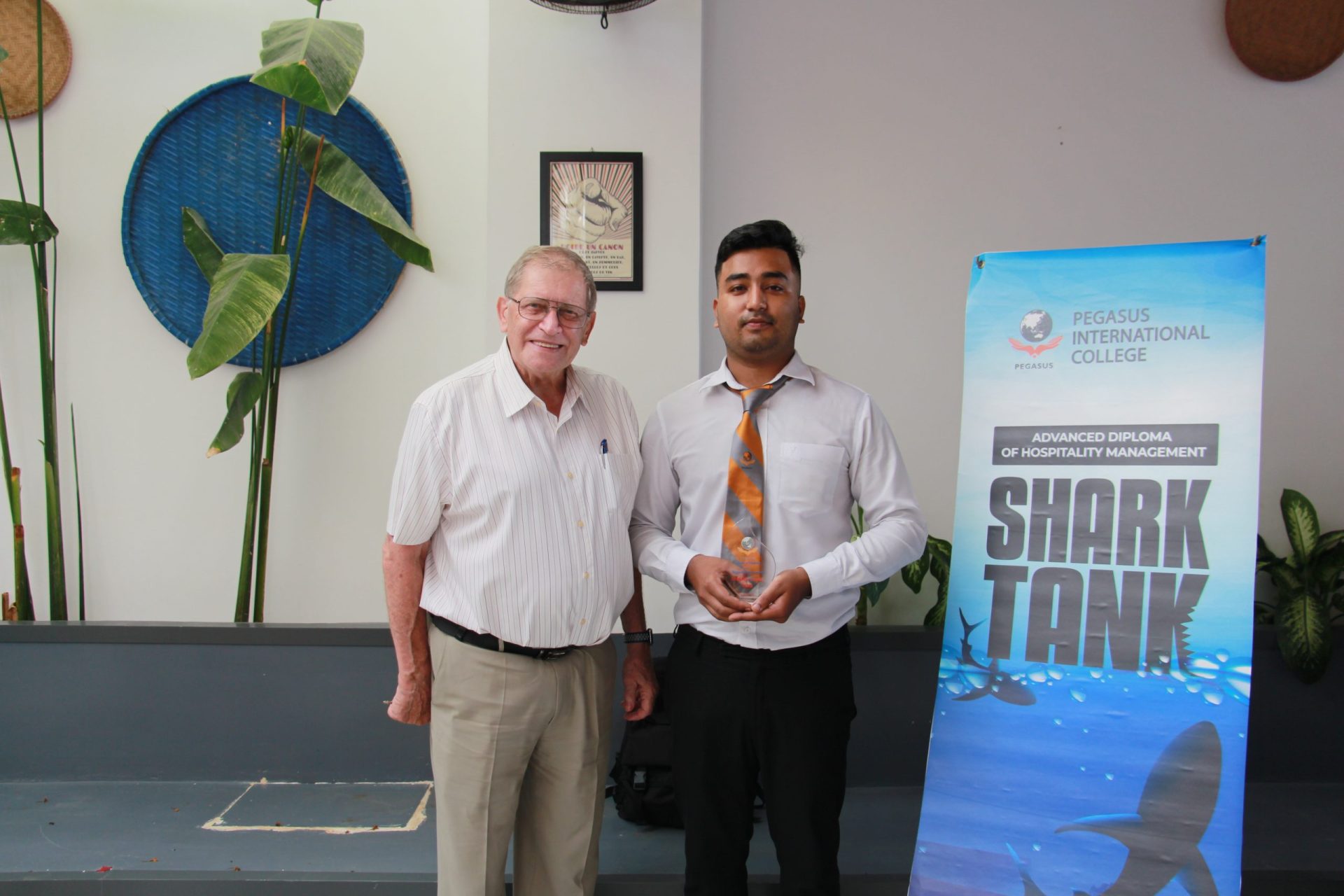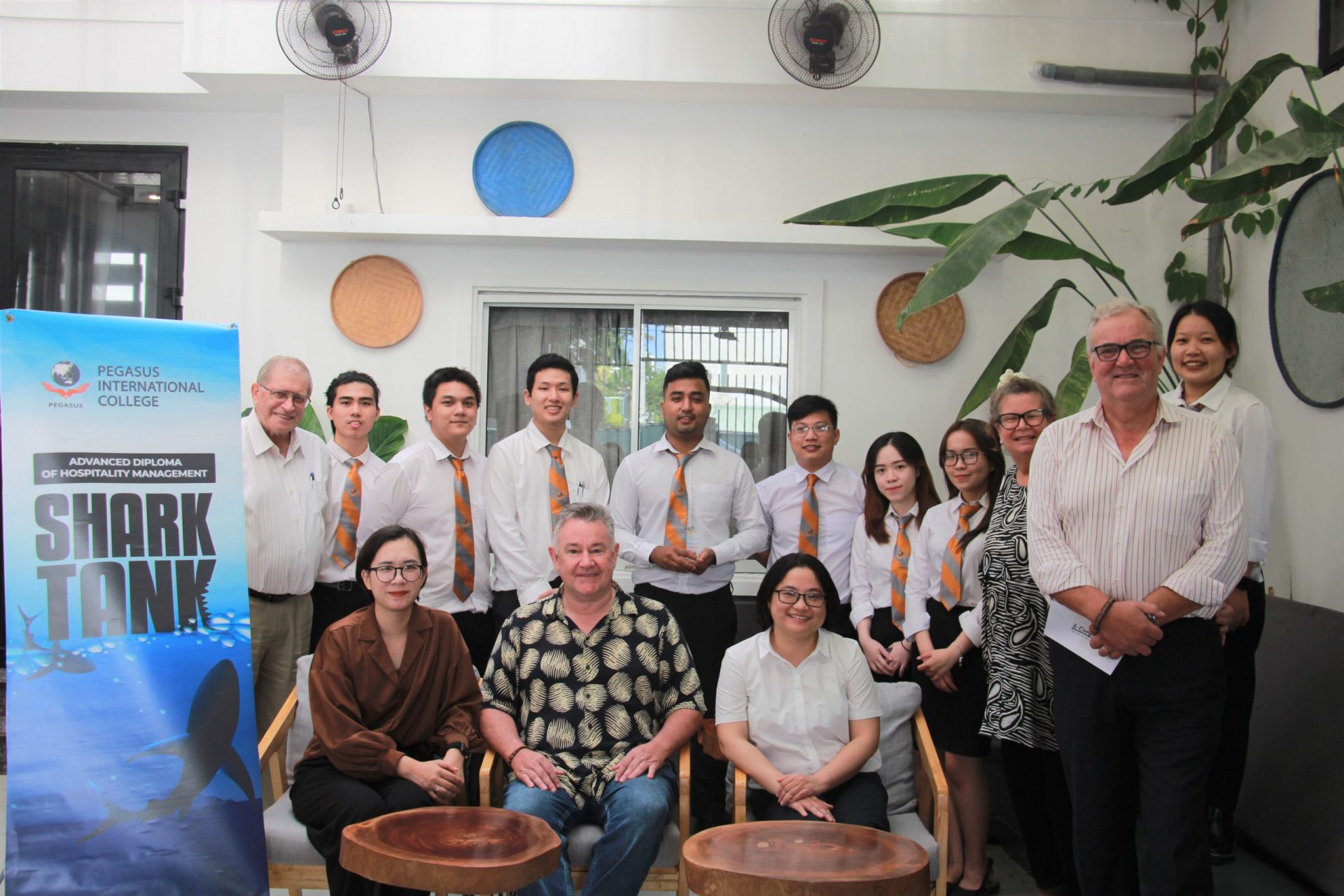 David went on to complete the Advanced Diploma of Hospitality Management at Pegasus while at the same time training at the award winning Intercontinental Da Nang in La Maison 1888, a restaurant overseen by Michelin 3 star chef Pierre Gagnaire. He then began applying for entry to Australian universities to upgrade his qualification to a degree, ultimately deciding to accept an offer from the University of Tasmania, enrolling in a Bachelor of Business (Hospitality Management). For his two years of study at Pegasus, David received 18 months of credit at university level, significantly decreasing the cost of being an international student in Australia.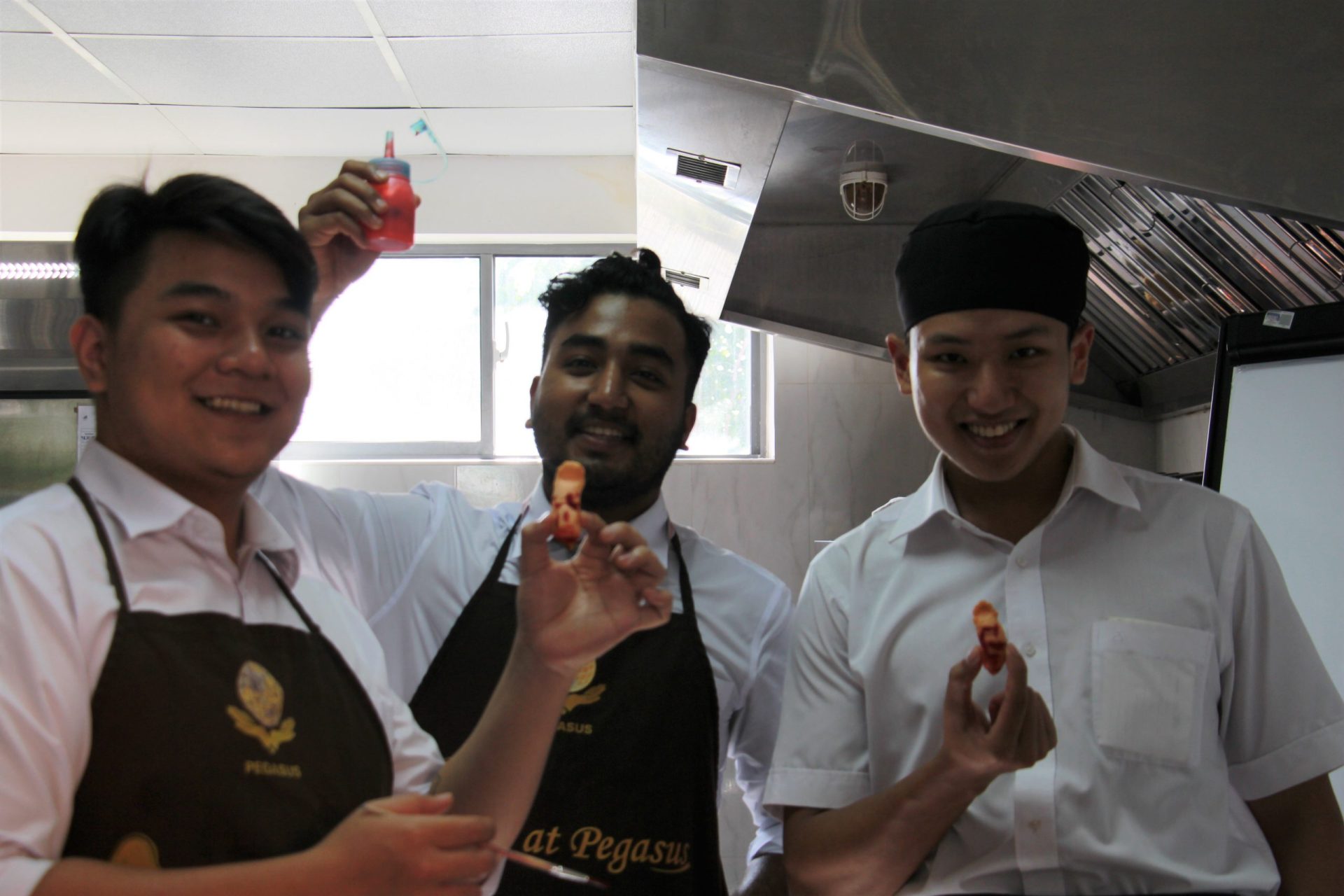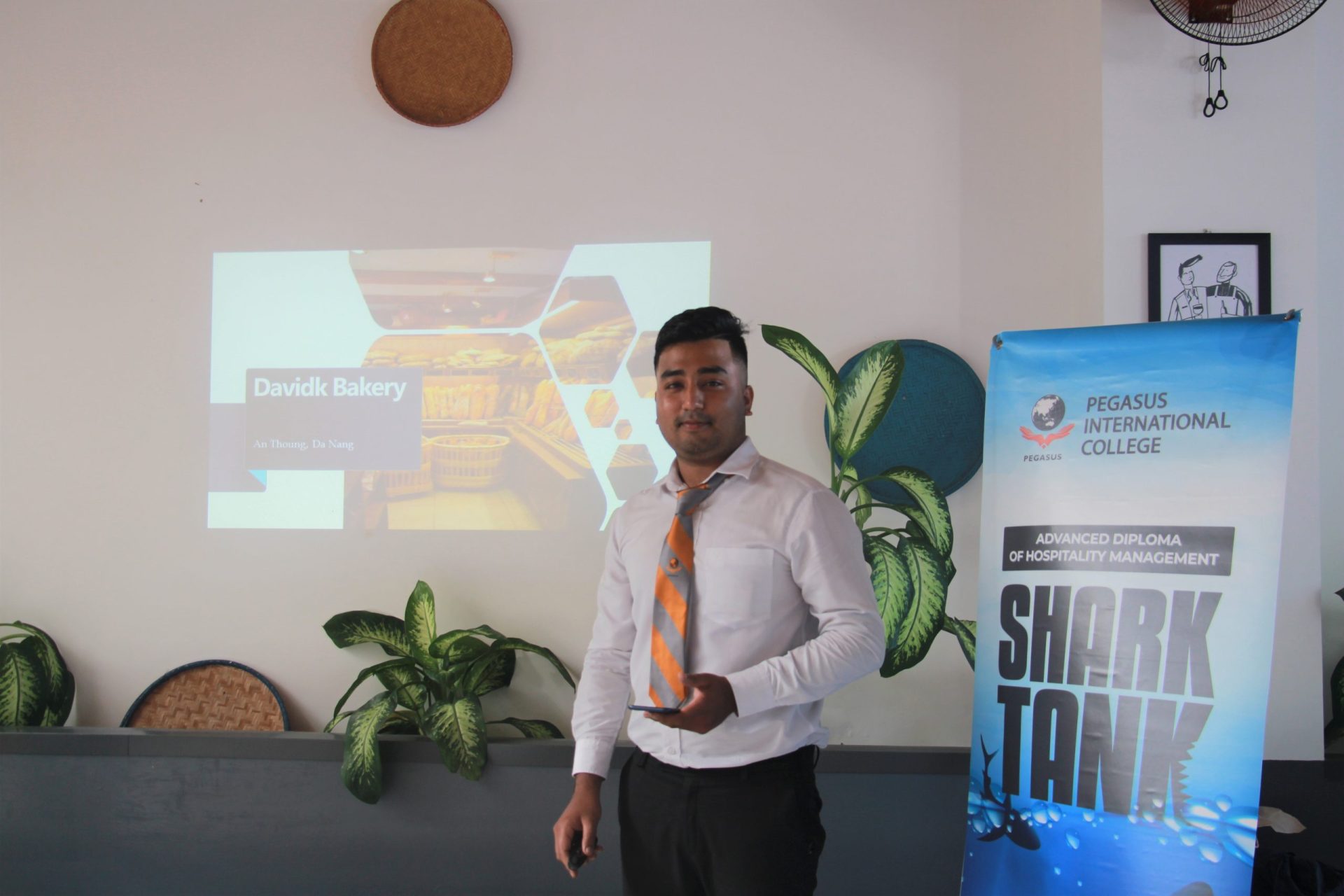 David is now happily ensconced in the very trendy Tasmanian lifestyle, studying hard at UTAS and supporting himself by working at one of Hobart's most iconic hotels, Wrest Point.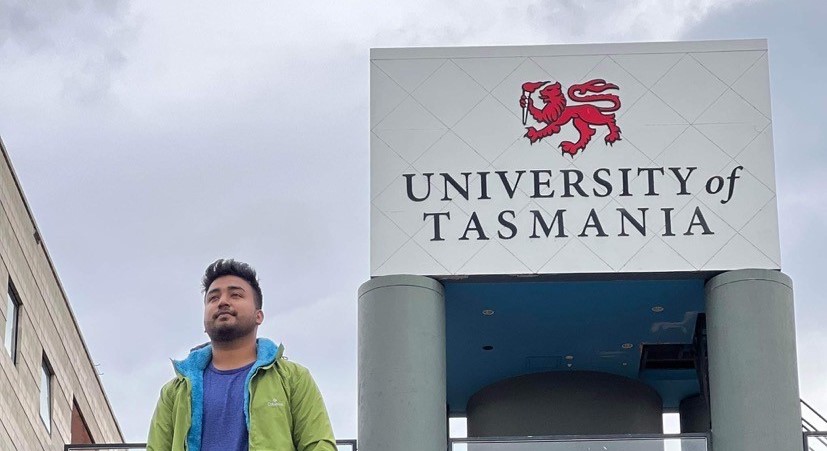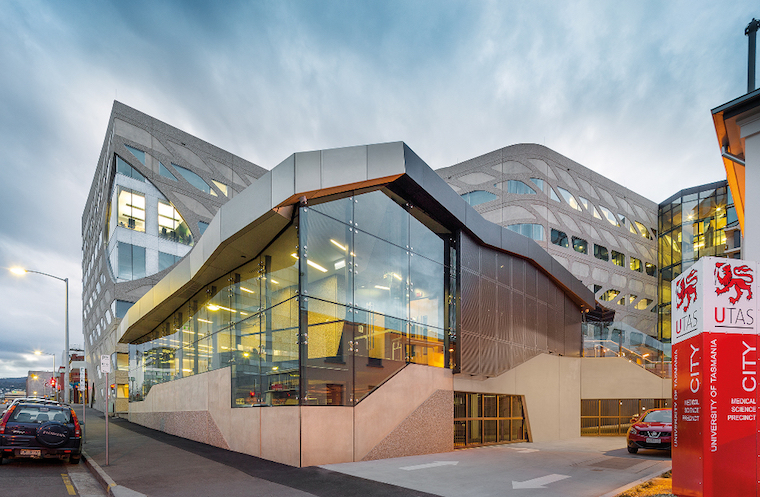 For a man so young we can only wonder where the rest of life's journey will take him!
*SIT60316 Cao đẳng Quản trị Khách sạn (SIT60316 Advanced Diploma of Hospitality Management): Khóa học này được giảng dạy bởi Trường Cao đẳng Quốc tế Pegasus (PIC), Việt Nam thông qua thỏa thuận hợp tác với KW Education Pty Ltd với tên gọi Pegasus UniCollege RTO 31984, (PUC). Khóa học được giảng dạy và đánh giá hoàn toàn bằng tiếng Anh, và hầu hết các môn có hỗ trợ trực tuyến.
TGA Link: https://training.gov.au/Training/Details/SIT60316