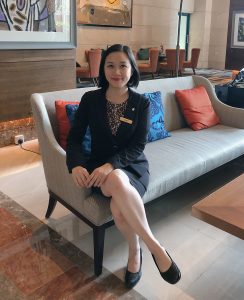 Pan Pacific is very grateful for the support provided by Pegasus practitioners throughout the years. It's great that the Pegasus trainees are working hard as trainees at our hotel. They work with passion, enthusiasm, and professional attitude. We are also very happy to see them grow and develop more and more in terms of skills and knowledge.
We believe that the creative and high-quality training program especially in the field of tourism and hospitality industry at Pegasus will help students prove their skills at max level. Pan Pacific is so grateful that you have chosen us as a reliable companion to continue your internship program.
We are very pleased and happy to continue cooperating with you in the future.
Ms Cindy Mai
Head of Training and Development, Pan Pacific Hanoi Hotel