ANNOUNCEMENT OF THE RESULTS OF THE WRITTEN CONTEST 11/20: "SHARE THE FEELINGS OF PEGASUS STUDENTS"
Trường Cao đẳng Quốc tế Pegasus rất vui khi cuộc thi viết Tri Ân Thầy Cô nhân ngày 20 – 11 vừa qua đã được đông đảo các bạn sinh viên hưởng ứng.
Sau một quá trình chấm điểm vô cùng đắn đo từ Ban Giám Khảo, Ban tổ chức xin công bố kết quả cuộc thi như sau:
Giải do BGK bình chọn: sinh viên Nguyễn Bình Như Linh – lớp BTEC-BM1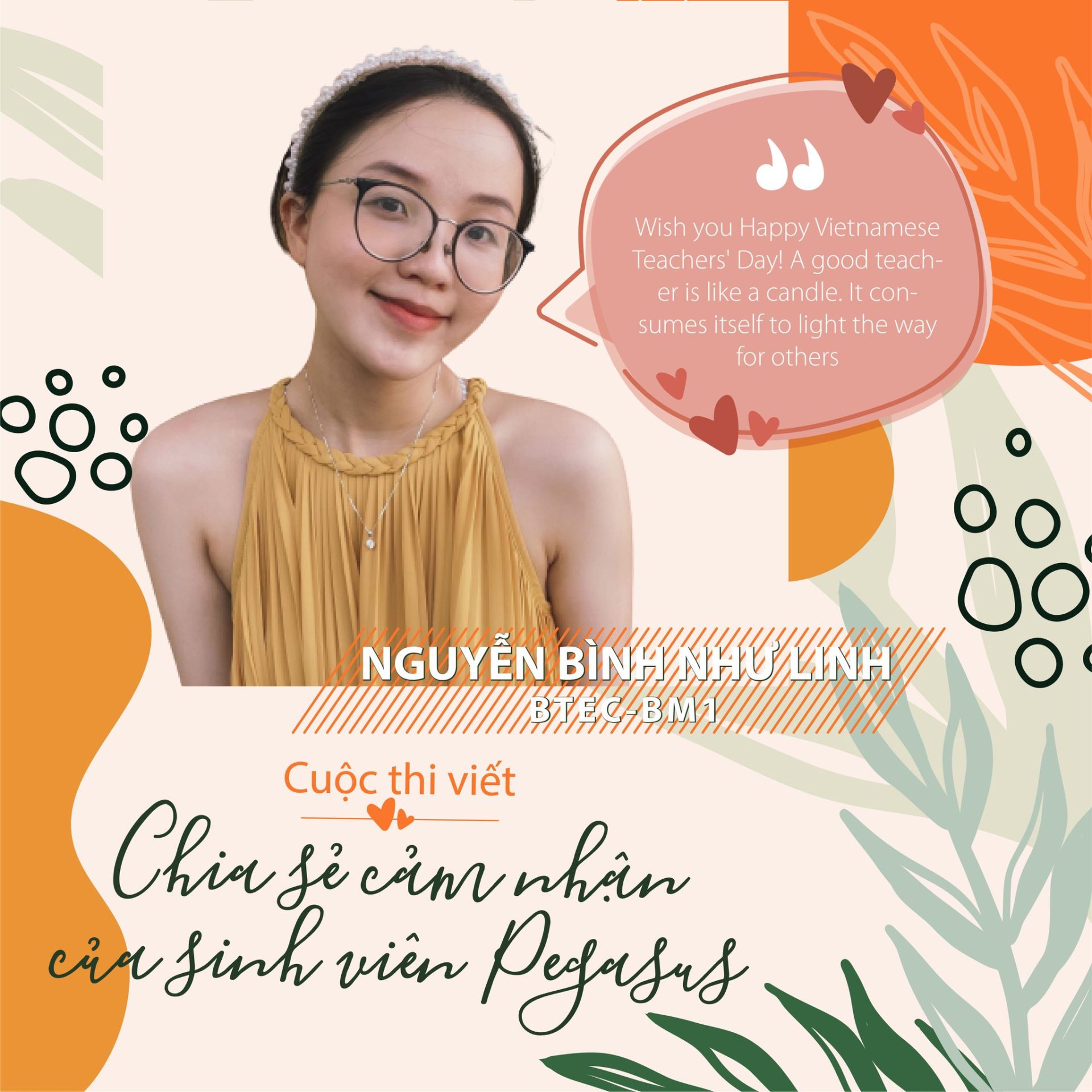 Giải do Khán giả bình chọn: bài dự thi của 2 sinh viên Nguyễn Thị Như Ngọc và Trương Thị Kim Khánh – lớp VNDHM-01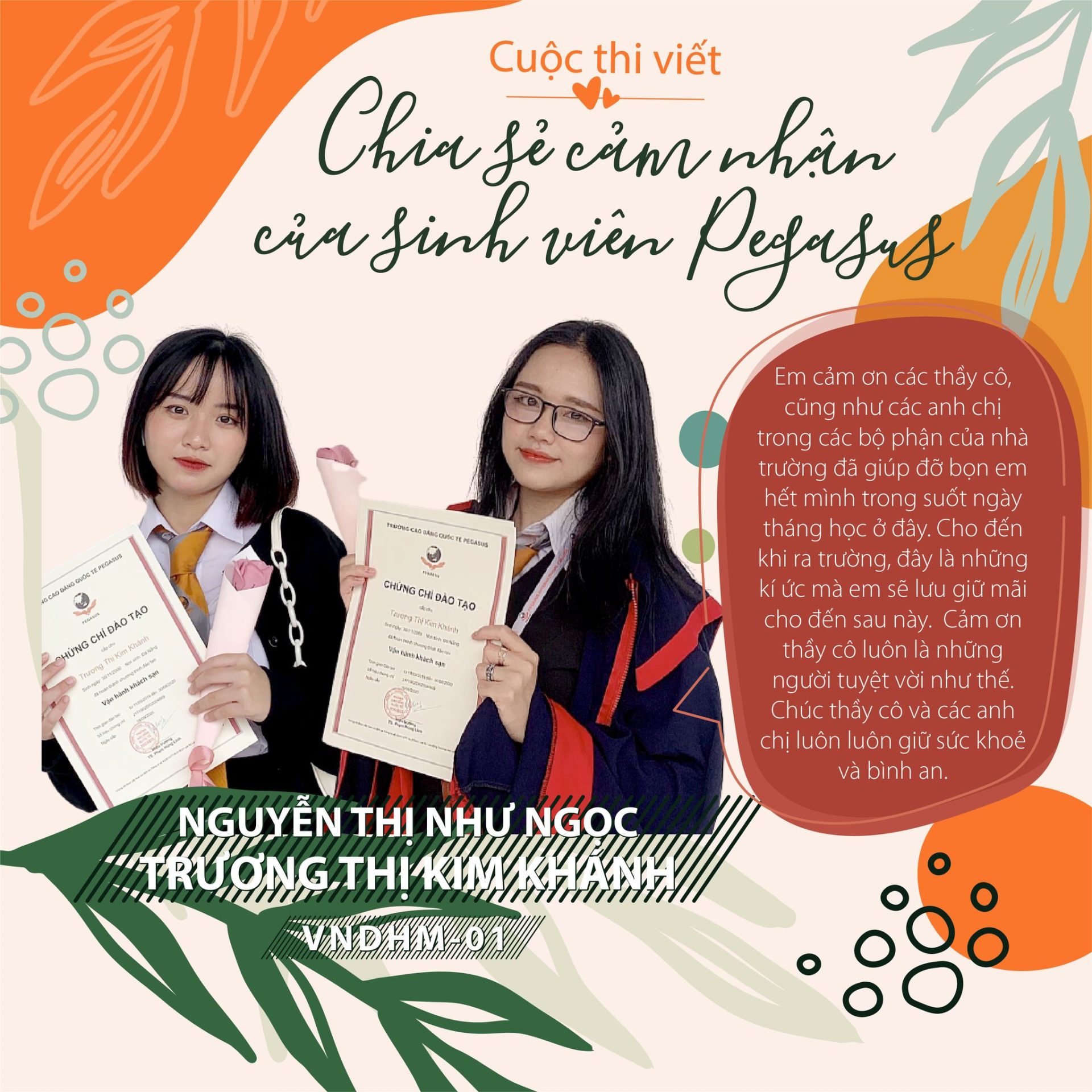 Các bài dự thi còn lại đều nhận được phần quà từ BTC.
Các bạn lưu ý kiểm tra email từ BTC cuộc thi hoặc inbox Fanpage Pegasus College để biết thêm thông tin trao giải thưởng nhé!
Admin