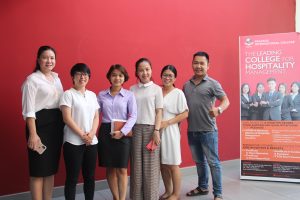 "Class time is a very precious experience for me. I am a person who has done many fields and the Restaurant field is a new field, so when deciding to go to school is a big decision to change habits and work arrangements. However, what I received was too great.
During the short study period, her knowledge comes from the teachers who have had experience with the profession in the big resorts, the teachers are very open-minded, imparting practical experiences that are not available anywhere else. So much so that if I take a break, I feel very sorry.
I feel so happy to be studying in a professional environment like Pegasus Da Nang. And I'm very sad when I'm about to say goodbye to school, goodbye to teachers, and finally, the sisters who have accompanied me during the past time.
Love everyone, wish everyone success in career, happiness in life "