KINDERWORLD EDUCATION GROUP EXCELLENTLY RECEIVES THE BEST GOVERNED ENTERPRISES AWARD
In the past week, Kinderworld International Education Group and 5 other Singaporean businesses received the award "BEST MANAGEMENT ENTERPRISE" at the awarding ceremony solemnly held at the Singapore Marriott Tang Plaza hotel. Hotel.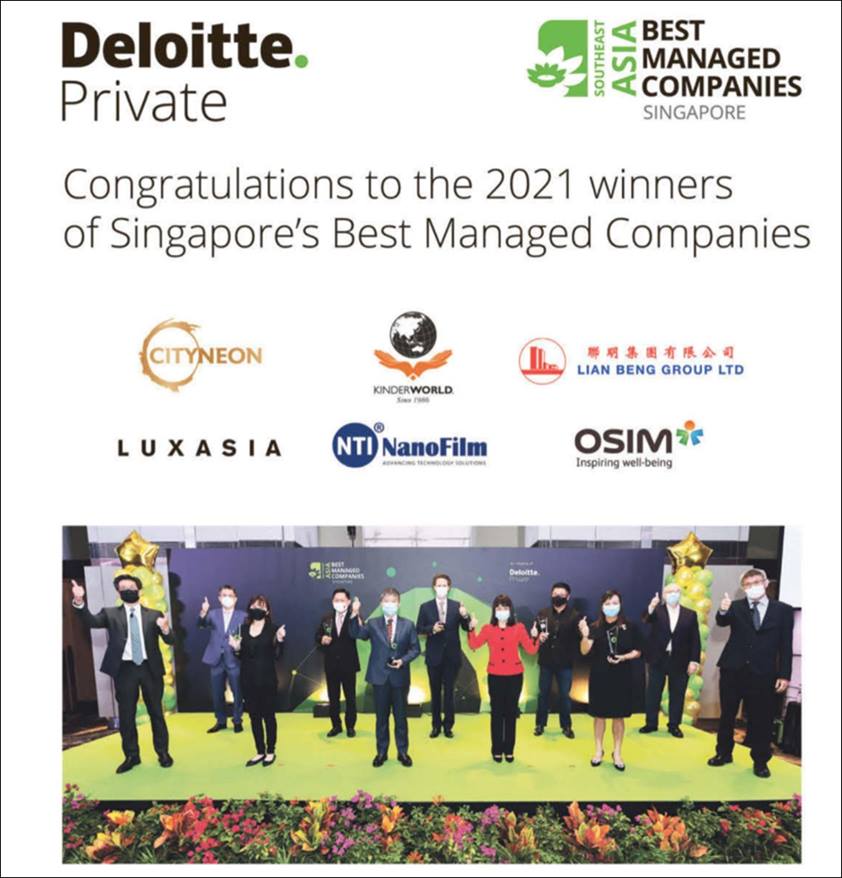 The Best Managed Companies program is organized by the consulting and auditing group Deloitte, and is currently present in more than 20 countries in the Americas, Europe and Asia Pacific. The program started in Canada more than 25 years ago and has since launched in the US, China, Australia, and most recently in Southeast Asian countries. The program is to recognize and honor private enterprises through the evaluation of success and achievements in terms of organizational operation.
To be able to receive this award, businesses must demonstrate their management as well as the cultural value of "Diverse and relevant", contribution to the community and commitment to talent training.
The award is the pride not only of the business but also of all teachers and staff of Pegasus International College when being a member of this international educational organization.