Signing Ceremony of "APPRENTICESHIP TRAINING KICKOFF" between Pegasus International College and hotels in Danang city
Categories

News

Date

October 7, 2019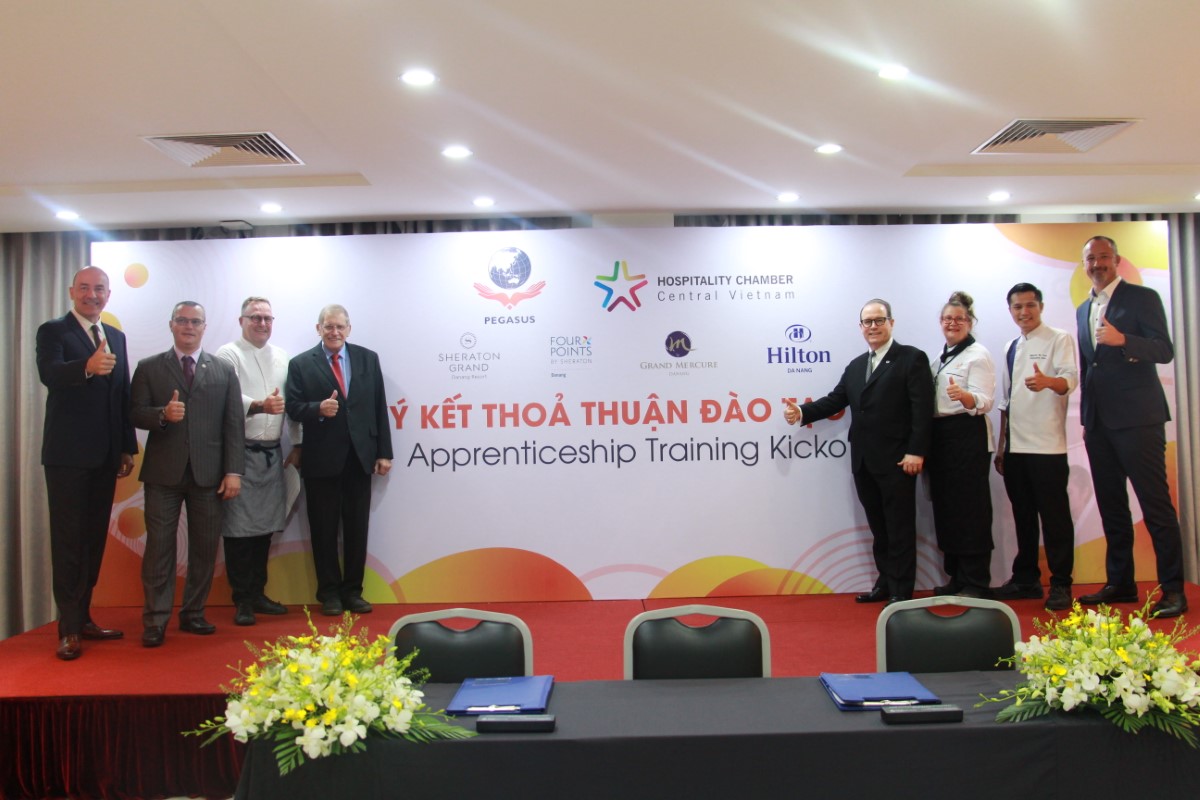 In a First for Vietnam, the Hospitality Chamber Central Vietnam will engage with Pegasus International College to deliver a three-year Apprenticeship Scheme from November 2019. The Scheme is closely modelled on the Australian system and will be an identical course: the SIT30816 Certificate III in Commercial Cookery.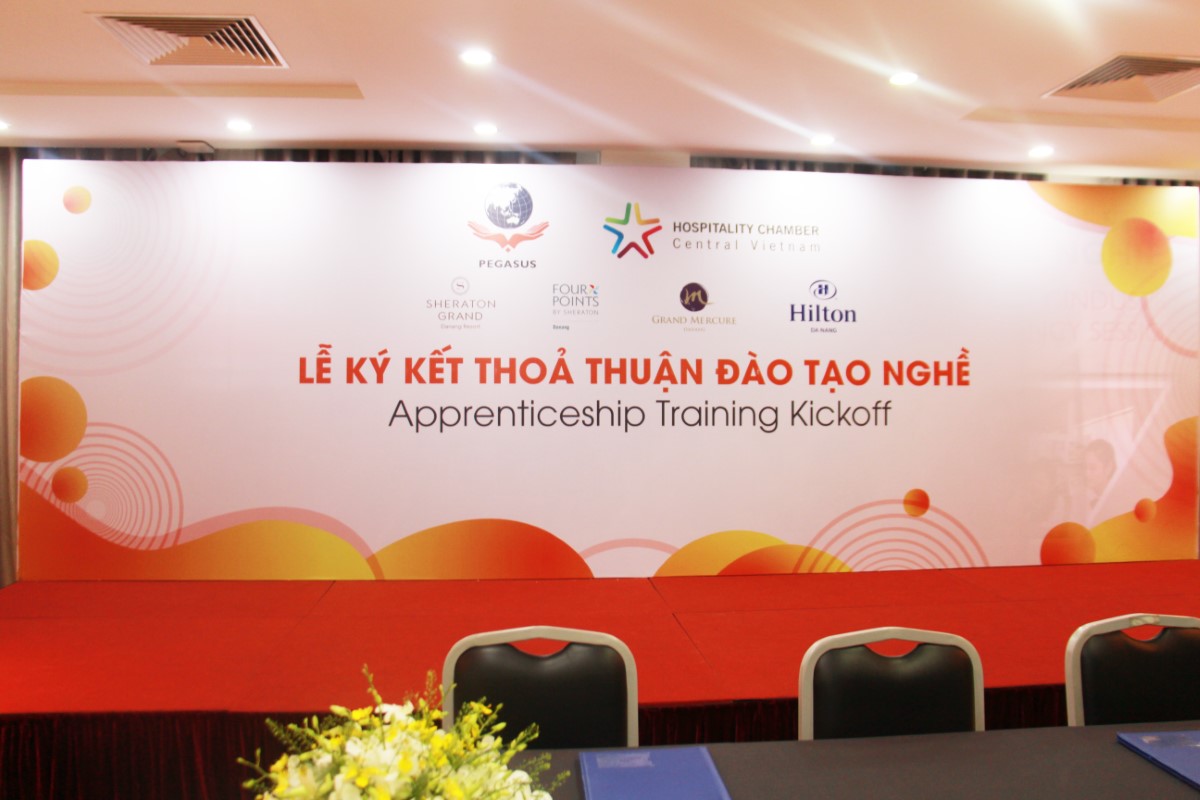 The four properties involved are the Sheraton Grand Danang Resort, Four Points by Sheraton Danang, Grand Mercure and the Hilton Da Nang. Each property will assign apprentices to the course, who will undertake both college-based and on-the-job training over a period of three years.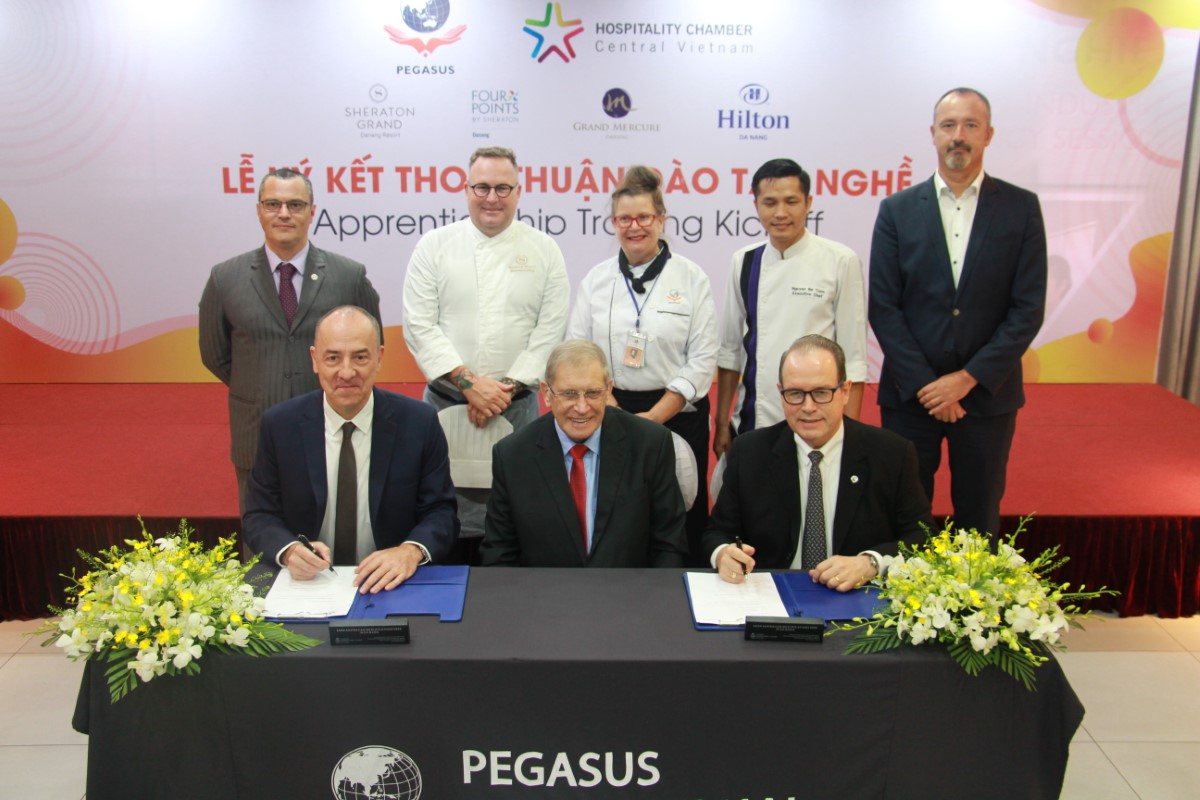 Mr Frank Bochmann, General Manager of the Sheraton Grand Danang Resort says we all thank the forward-looking owners of our properties who have acknowledged that the human capital development is necessary for the growth of central Vietnam's hotel industry. The development of this well-needed scheme will develop the skills and professionalism of young Vietnamese aspiring to be leading chefs and at the same time, lift the human capital resource that will create economic value for the participants, employers and the community.
At a signing ceremony held today at Pegasus, Mr Bochmann had this to say. "This level of formal education is an investment in human capital that will pay off in terms of higher productivity for the properties involved".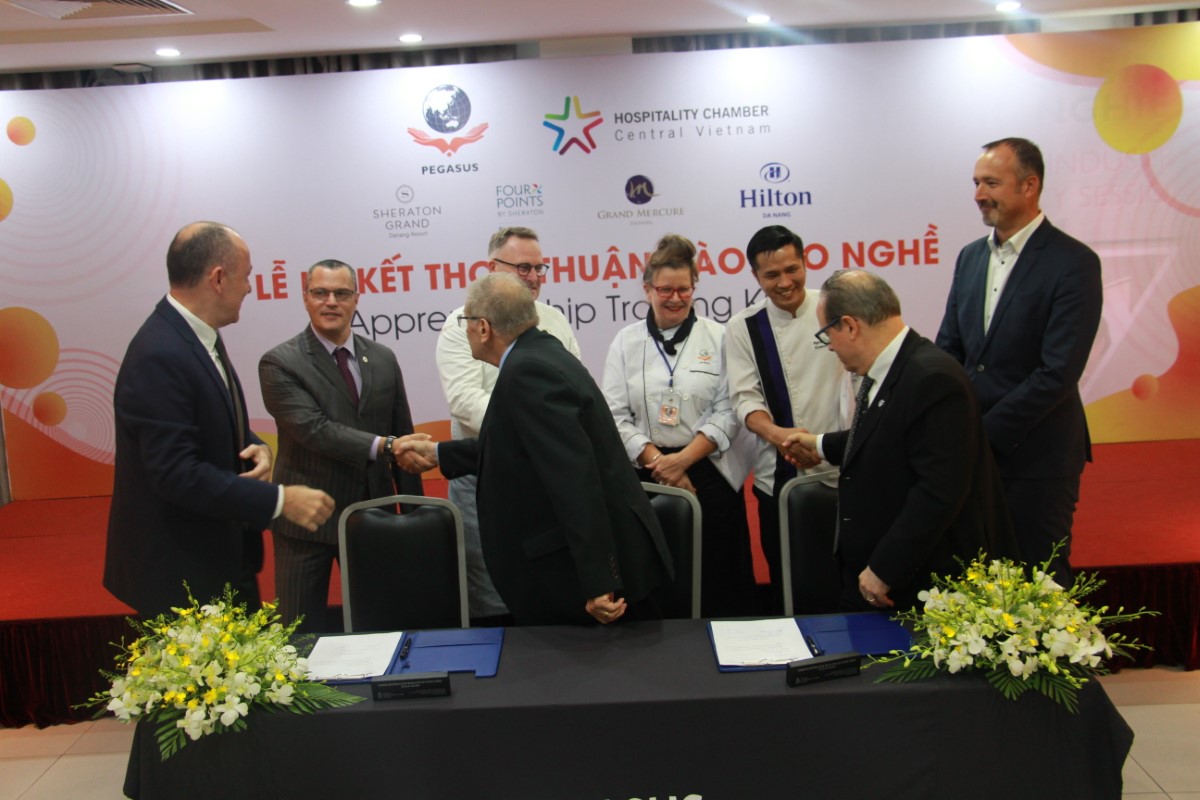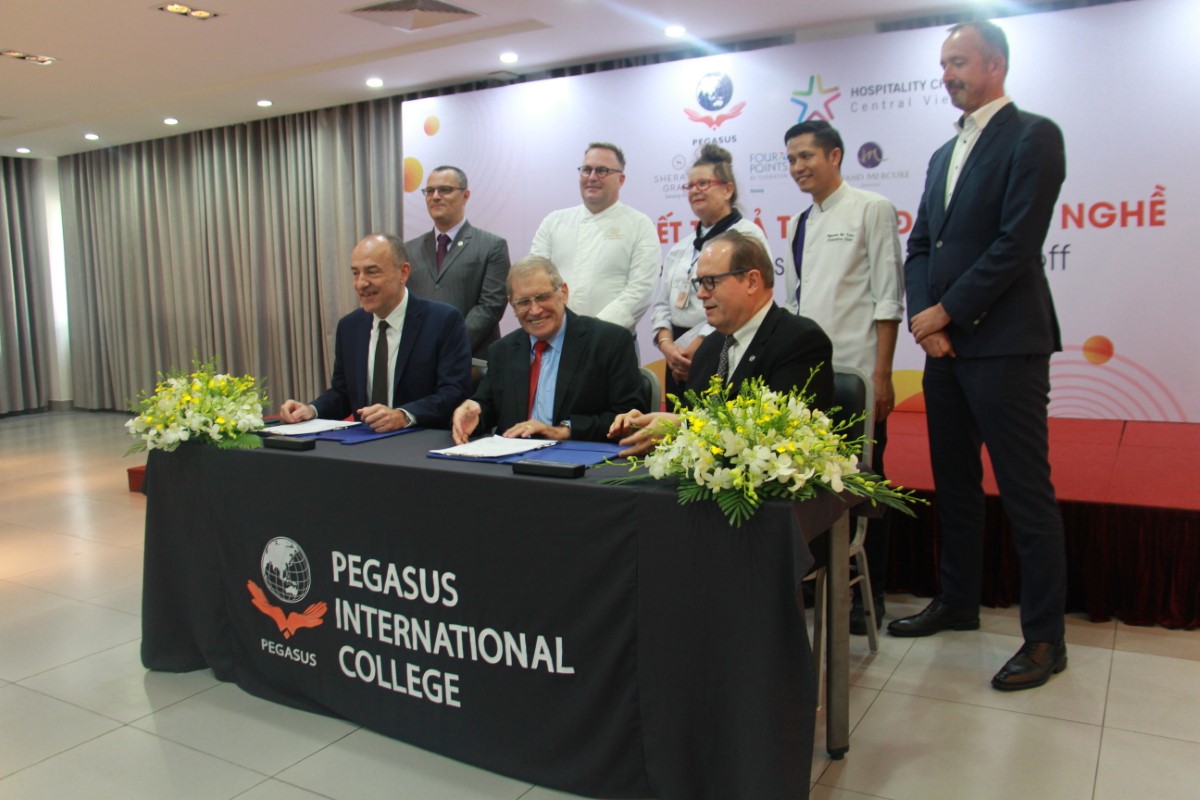 Pegasus International College, one of the leading Hotel Schools in Vietnam, has been delivering the Certificate III in Commercial Cookery since its inception in 2014.