QUANG NAM, DA NANG: URGENTLY NEEDED MORE THAN HUNDREDS of EMPLOYEES, 5-STAR RESORT INCREASE SALARY, RECRUITING UNSKILLED PEOPLE.
Human resources are the decisive factor in the recovery of tourism, but many businesses in Da Nang and Quang Nam still do not employ enough staff to operate.
It's so hard to look for tourism workers 
The tourism industry has returned to normal, and businesses are massively recruiting staff, but have not yet been able to fill the missing positions.
According to PV. VietNamNet, Mr. Anton Besbalov - General Manager of TUI BLUE Nam Hoi An Resort (Nui Thanh District, Quang Nam Province) - said that this business is facing difficulties in recruiting staff after the epidemic.
"Our number of employees before the epidemic was about 190 people. During the epidemic, employees actively quit their jobs, the number was about 50 people. We need to recruit about 250 more people, but it's very difficult," Anton said.
According to Mr. Anton, out of the total shortage of positions, the most serious are housekeeping and restaurant staff. The reason is that, with the opening and normal tourism again after the epidemic, all resorts and hotels... in Da Nang and Hoi An are recruiting personnel, so there is extremely great competition.
"Moreover, the resort is located quite far from the center, there is no tourism ecosystem around. In addition, it is due to the lack of vocational training schools, the lack of staff with professional training," Anton said.
In the same scene, CEO of Le Pavillon Hoi An group Do Nhu Chau also admitted that his hotel before the epidemic had about 300 employees, now only 140 people. The Group is struggling to recruit 100 new employees.
Mr. Chau said that the main reason is that many tourism employees have changed jobs and the competition for human resources between businesses. Before the epidemic, the hotel's employees temporarily quit their jobs, now many units are called back with high salaries to entice people.
At Vanda Hotel (Nguyen Van Linh Street, Hai Chau District), Nguyen Duc Cuong - General Manager expressed concern about the fact that the hotel has recruitment needs to ensure the stable operation of the personnel framework, but the number of applications submitted is very small.
Not to mention, the quality of candidates is not as good as before. According to him, only 50% of the recruited staff can meet the requirements of the hotel, the rest need more time to re-train.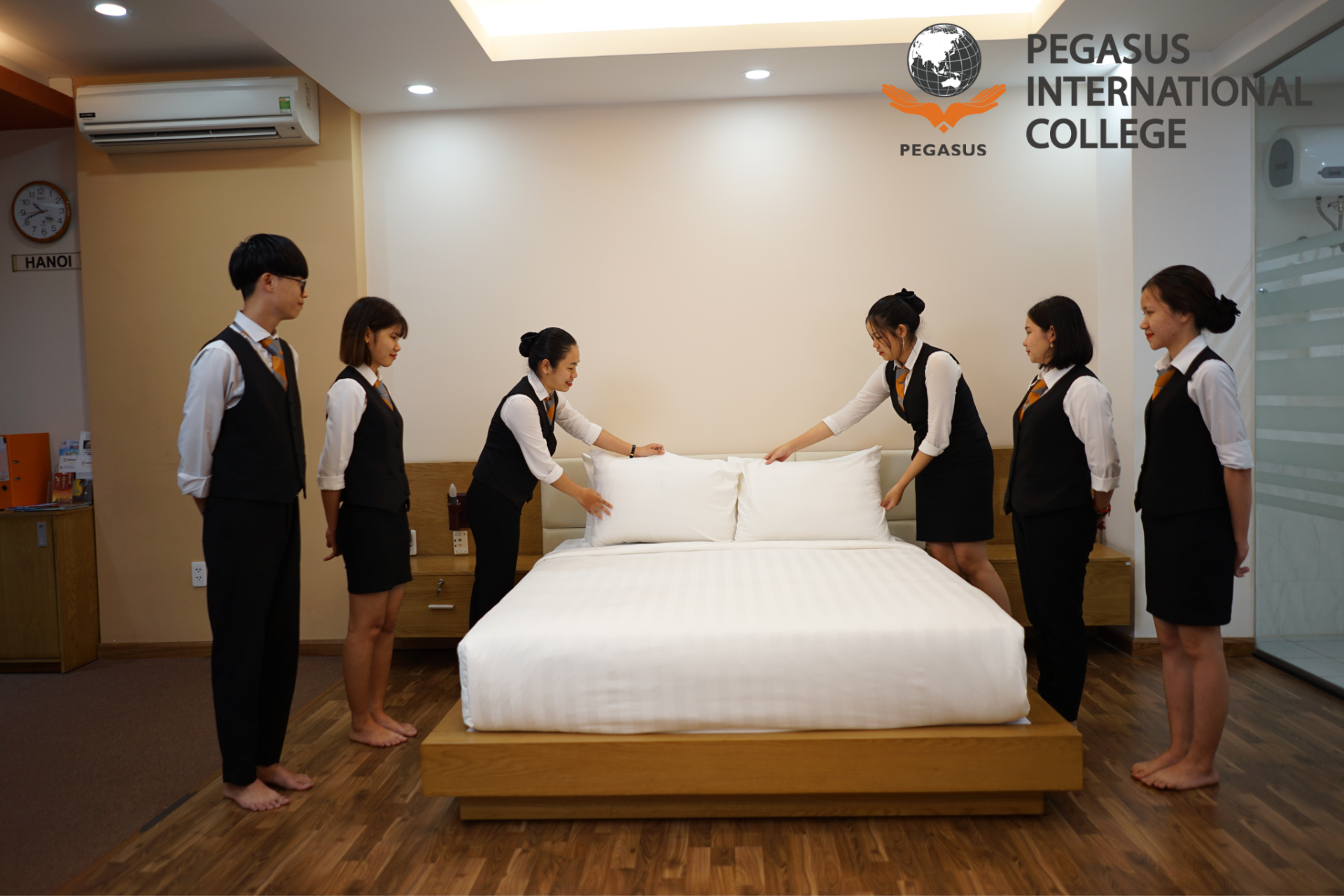 Shortage of personnel will hinder the revival of tourism
Mr. Nguyen Duc Quynh - Chairman of Danang Hotel Association - commented, tourism human resources are facing two problems, that is quantity and quality.
According to Mr. Quynh, in terms of quantity, many employees have changed industries and have not returned. In terms of quality, workers have difficulty in catching up and responding to the work flow after reopening. In addition, students from vocational schools do not have the opportunity to practice in real life for 2 years of online learning, leading to a long gap after graduation and employment.
"The shortage of human resources is one of the major obstacles limiting efforts to revive the spearhead economic sector of Da Nang. This is a common problem of the tourism industry, not just with any travel company or resort. The solution is to have a sustainable tourism human resource development model for the whole industry, not only for post-Covid-19 recovery but also for further goals," Quynh said.
To solve the problem of human resources, Mr. Anton Besbalov - General Manager of TUI BLUE Nam Hoi An Resort, said that this unit offers a number of solutions to attract human resources, such as taking advantage of local human resources. , do not recruit foreigners.
"Local employees do not need to pay too high a salary, it is important to train them to help them stay attached and develop for a long time in their homeland. In the future, we will cooperate with universities in Quang Nam and Da Nang to train and recruit fresh graduates," he revealed.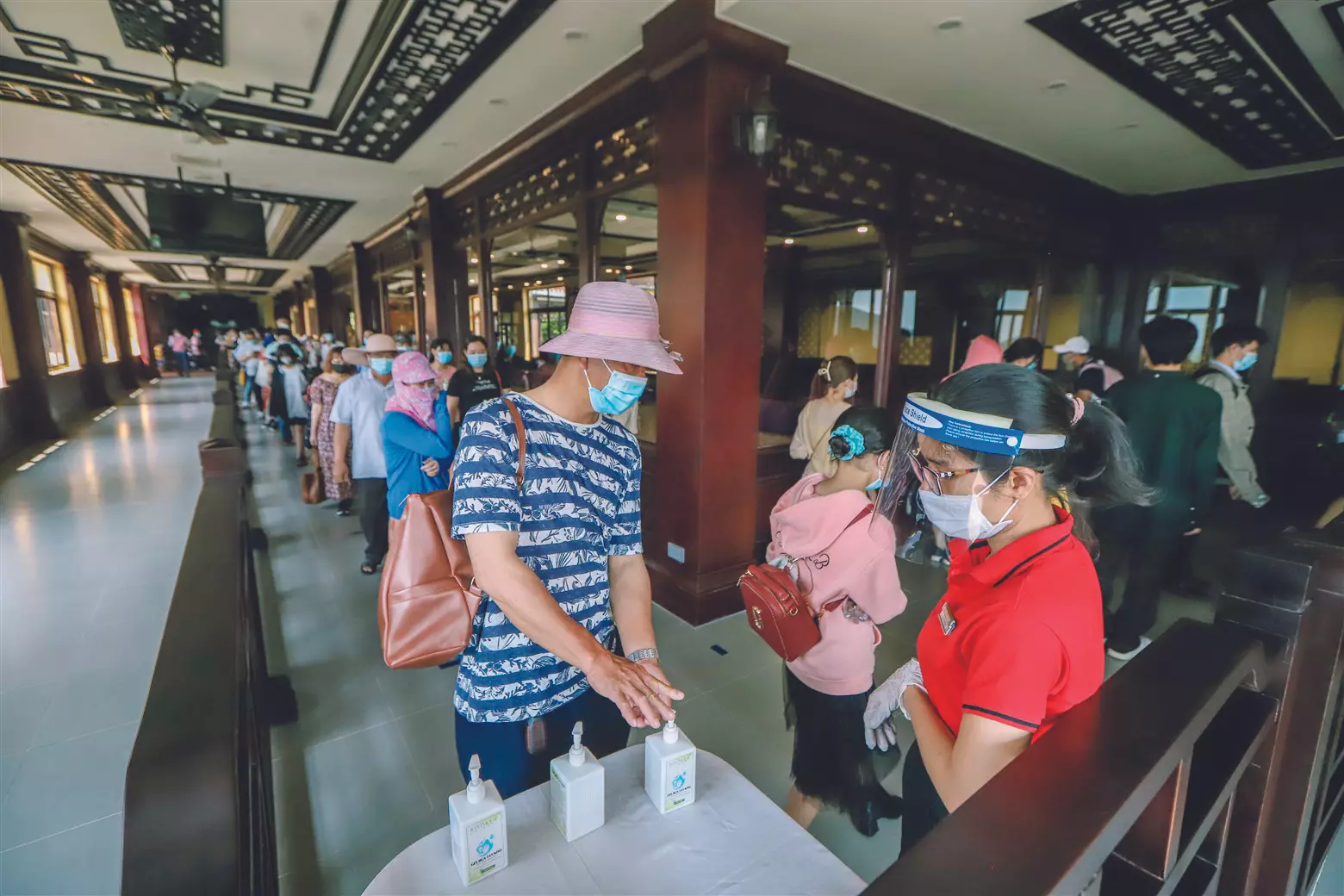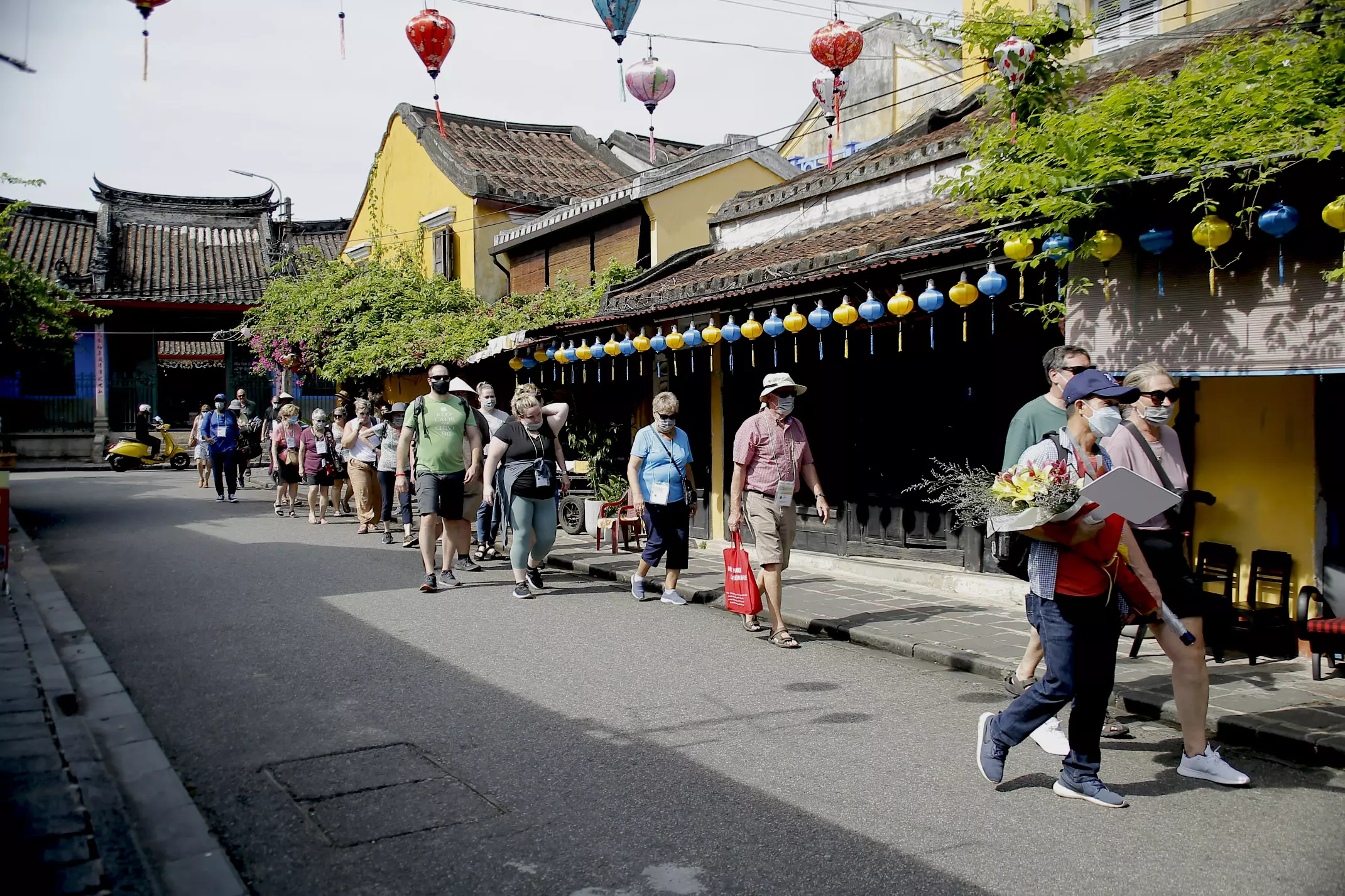 Mr. Anton Besbalov also wants the local government to organize conferences, seminars on the tourism industry, and job fairs for new graduates to access jobs more easily.
General secretary of the Danang Tourism Association, Ho Thanh Tu, said that over the past time, the association has coordinated with the City Labor Federation and the City People's Committee. Da Nang organizes short-term courses, professional training to support tourism workers. In the near future, the agencies will coordinate with tourism universities and colleges in the area to have more training courses for tourism staff and recruit new graduates.
Quang Nam Department of Culture, Sports and Tourism also cooperated with the Department of Labor, War Invalids and Social Affairs to license more local tourism vocational training centers.
At the meeting with the City People's Committee. Recently, Deputy Minister of Labour, Invalids and Social Affairs Le Van Thanh said that the ministry is building software to connect the labor market, expected to be completed in 2022, with the goal of creating a database on labor. supply-demand dynamics to support localities in stabilizing and developing the labor market.
According to statistics of the Da Nang Department of Tourism, when the Covid-19 epidemic broke out at the end of April 2021, more than 42,000 direct workers and hundreds of thousands of indirect workers in the tourism industry in Da Nang were unemployed, or moved to Da Nang. to another profession. Meanwhile, in Quang Nam, the pandemic also directly affected about 14,000 tourism workers.
Source: https://vietnamnet.vn/khach-dong-thieu-nhan-vien-tram-trong-resort-5-sao-dong-loat-tang-luong-tuyen-nguoi-2023997.ht