Pegasus Executive Director/CEO Dr. Rashid Presenting His Paper on Branding to Delegates at the International Schools APAC 2019 Conference Held in Bangkok, Thailand from March 18 to March 19th.
Categories

News

Date

March 28, 2019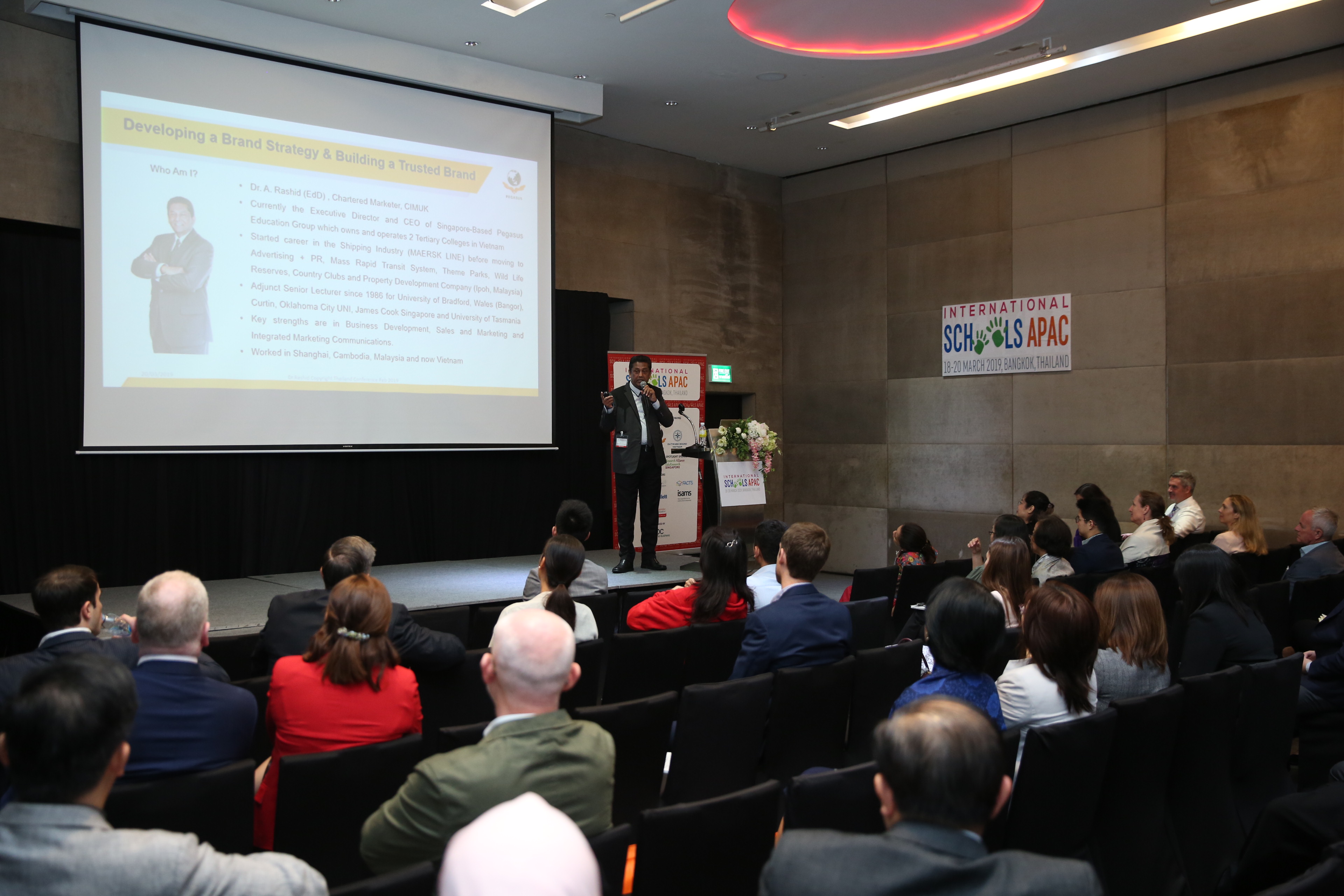 Rapid growth in the Asian economies has led to the overall surge in demand for international schools in this area. Market size in Asia is getting bigger and there is growing demand for Schools that offer the Singapore Curriculum found in KinderWorld Education Group of Schools in Vietnam, Malaysia & Thailand.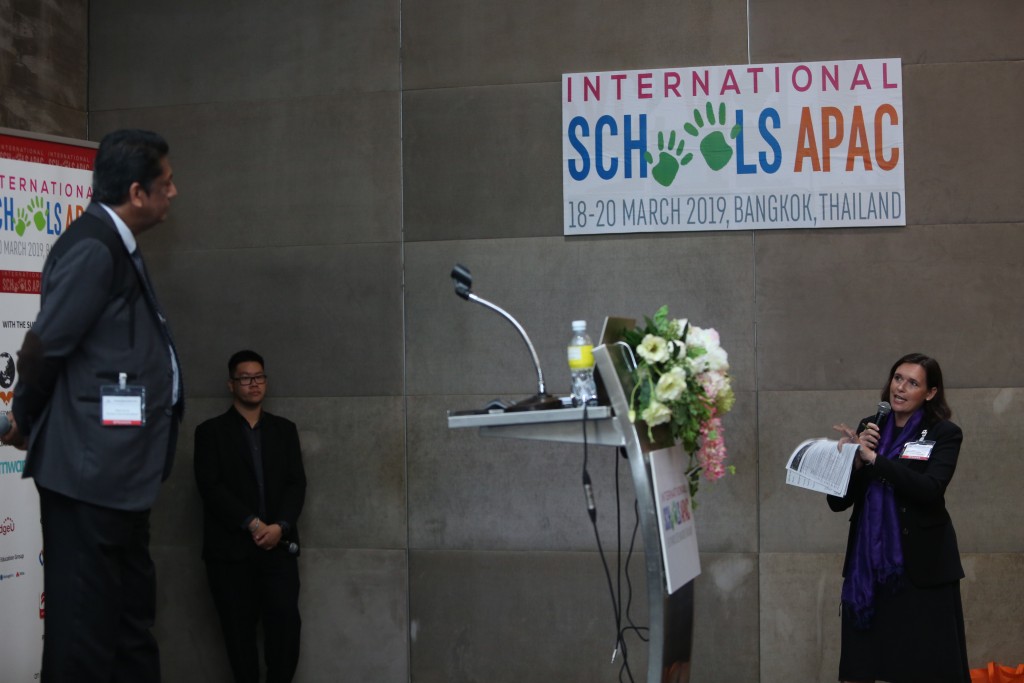 The market has leaped from expat driven sector to the increasing number of local students to attend such Schools.
IBC's 4th International Schools APAC 2019 is tailored to put a spotlight on regulation changes in ASEAN, growth and expansions, permits, license to operate, commercial business models, delivering quality education and developing leadership through carefully thought-through regional case studies. The Conference provided delegates a platform for discussions and networking opportunities with industry leaders in the market.
Dr. Rashid, the Executive Director of Pegasus International College presented his paper to delegates, which focused on developing a Brand strategy and building a trusted brand for private education providers specializing in K to Year 12 Schools and Tertiary Colleges.