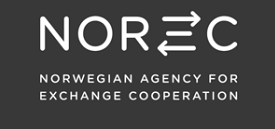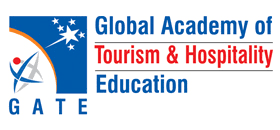 INTERNATIONAL EXCHANGE PROGRAMME: VIETNAM – NEPAL
                                  The programme is entitled "Global Food Trendsetters"
An opportunity exists for a number of young Vietnamese people to travel to Nepal and Norway for study and an amazing global experiences.
A Norwegian government body, NOREC, finances a two-way personnel exchange between Pegasus International College in Danang and GATE (Global Academy for Tourism and Hospitality Education) in Kathmandu, Nepal in support of a recognized training program in Cookery.
The NOREC sponsorship will cover:
All official air travel Vietnam-Nepal-Norway-Nepal-Vietnam
The cost of all visas and insurance
Official accommodation in Kathmandu and Danang plus utilities (electricity, water, gas, Wifi). Students are required to stay in the designated accommodation for the duration of the program.
Official travel and entertainment
Chef uniforms, cookery knife set
A monthly allowance, including the cost of extra warm clothing [if required].
Please note that the sponsorship will not cover:
Any additional accommodation or travel arrangements during holidays outside the program.
Any personal spending beyond the monthly allowance.
Tuition fees for the training program.
BENEFITS OF THE EXCHANGE PROGRAMME
The opportunity presents to travel and learn about different cultures and cuisines.
Students will study and graduate with an Australian qualification, the SIT30616 Certificate III in Hospitality, with a special focus on Commercial Cookery. Students will study such units as Western methods of cookery, Hygiene, Newari and Vietnamese cuisine as well as obtaining Barista skills.
The qualification is globally recognized.
PROGRAMME TIMELINE
Duration: 06 months' intensive study, 04 months' of internships. Overall, about 12 months.
Programme outline:
Fly to Danang for Orientation and course preparation [02 days]
Fly to Kathmandu, Nepal to join 8 Nepalese students for Induction [01 week]
Fly to Norway for Youth Camp [01 week]
Fly back to Nepal for 05 months' study at GATE including a 02-month internship
Vietnamese and Nepalese students fly to Danang for 05 months' study at Pegasus including a 02-month internship
At the end of the program, Nepalese students fly home, and all students complete a short period of seminars and presentations in their respective countries.
PREREQUISITES TO APPLY FOR THE PROGRAMME
Applicants should have the following:
A keen interest in pursuing a global career in hospitality/cookery.
A current Viet Nam passport, or the ability to get one quickly.
An overall IELTS score of 5.5 [or equivalent in TOEFL, TOEIC] in speaking, listening, reading and writing.
Have a Year 12 School Certificate. Applicants who have undertaken additional post-secondary study are particularly welcome.
Final suitability will be determined through an interview process and the decision of the selection panel will be final.
The number of participants is limited to eight [08] students.