1. Login to the admin page


2. Guide to post new articles
- Step 1:

Admin page -> Posts -> New posts
- Step 2:

Enter full information for the article included
Title
content
Select categories for articles
Add avatar
SEO optimization (Yoast SEO): choose your main keyword, add links, ...
Post an article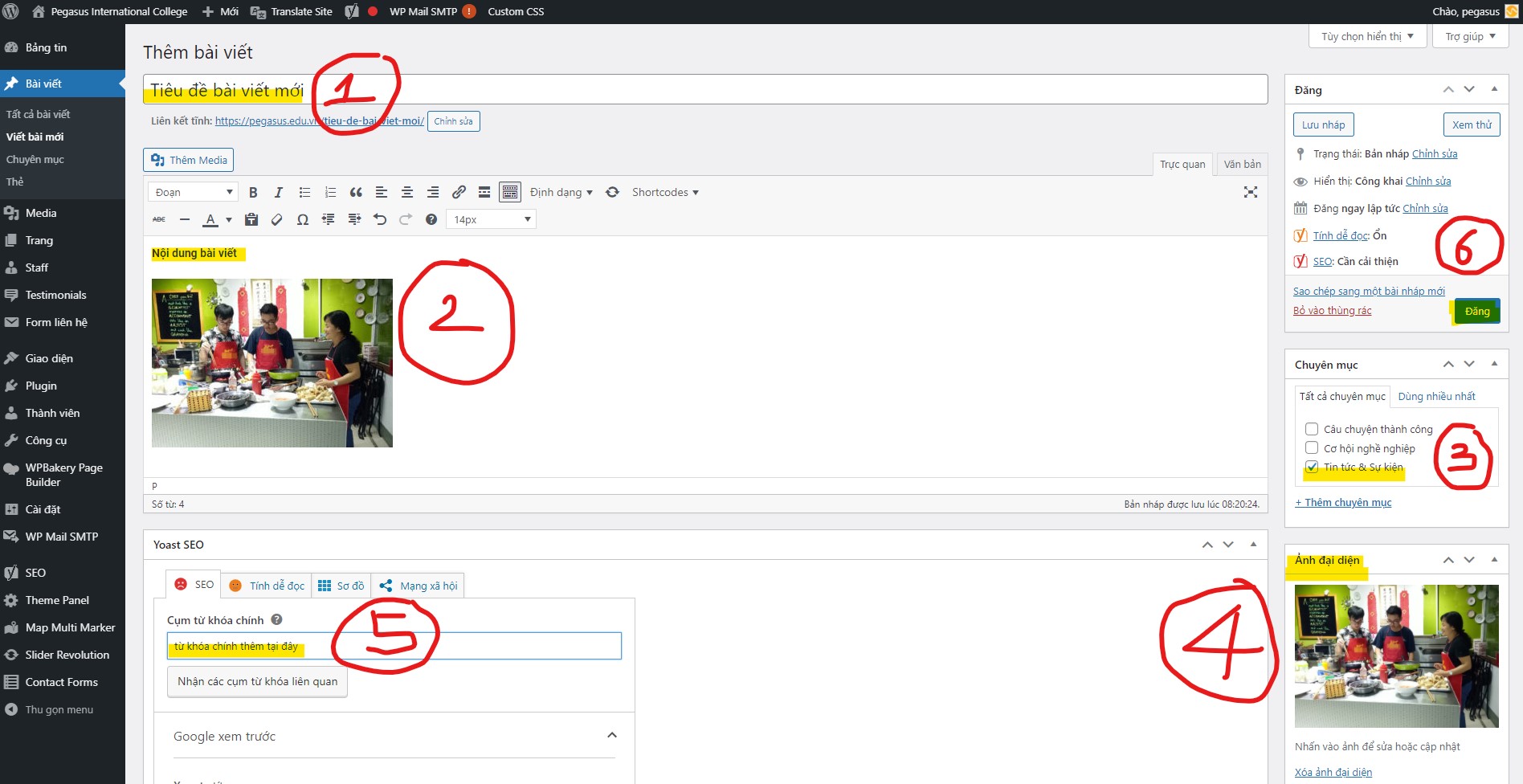 Instructions for creating a new course page
- Step 1:

Admin page -> Pages -> All pages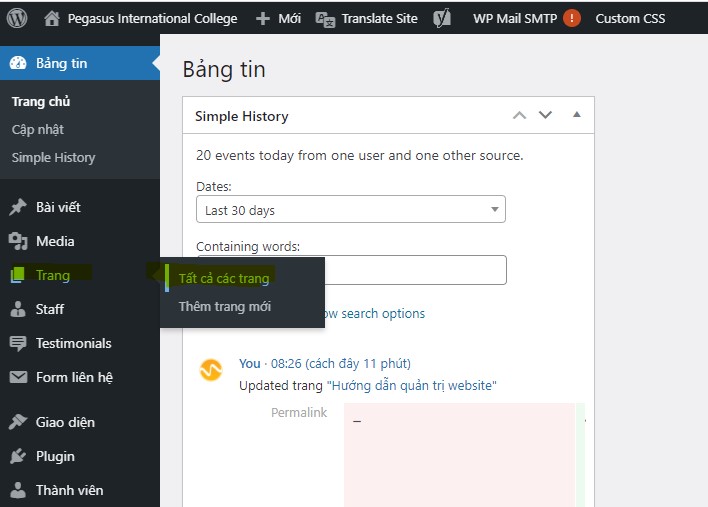 - Step 2:

Clone a new page from an existing course page
- Step 3:

Edit information for the new Clone page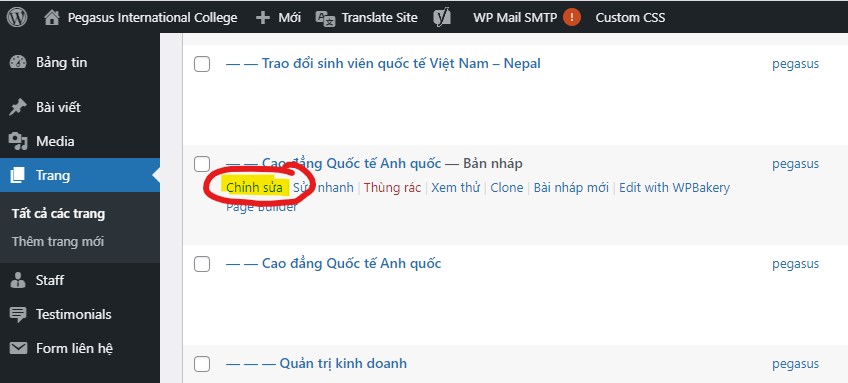 Information that needs adjustment includes:
Course title
course content
Select the category for the course + arrange the display position
Add avatar
SEO optimization (Yoast SEO): choose your main keyword, add links, ...
Post a new course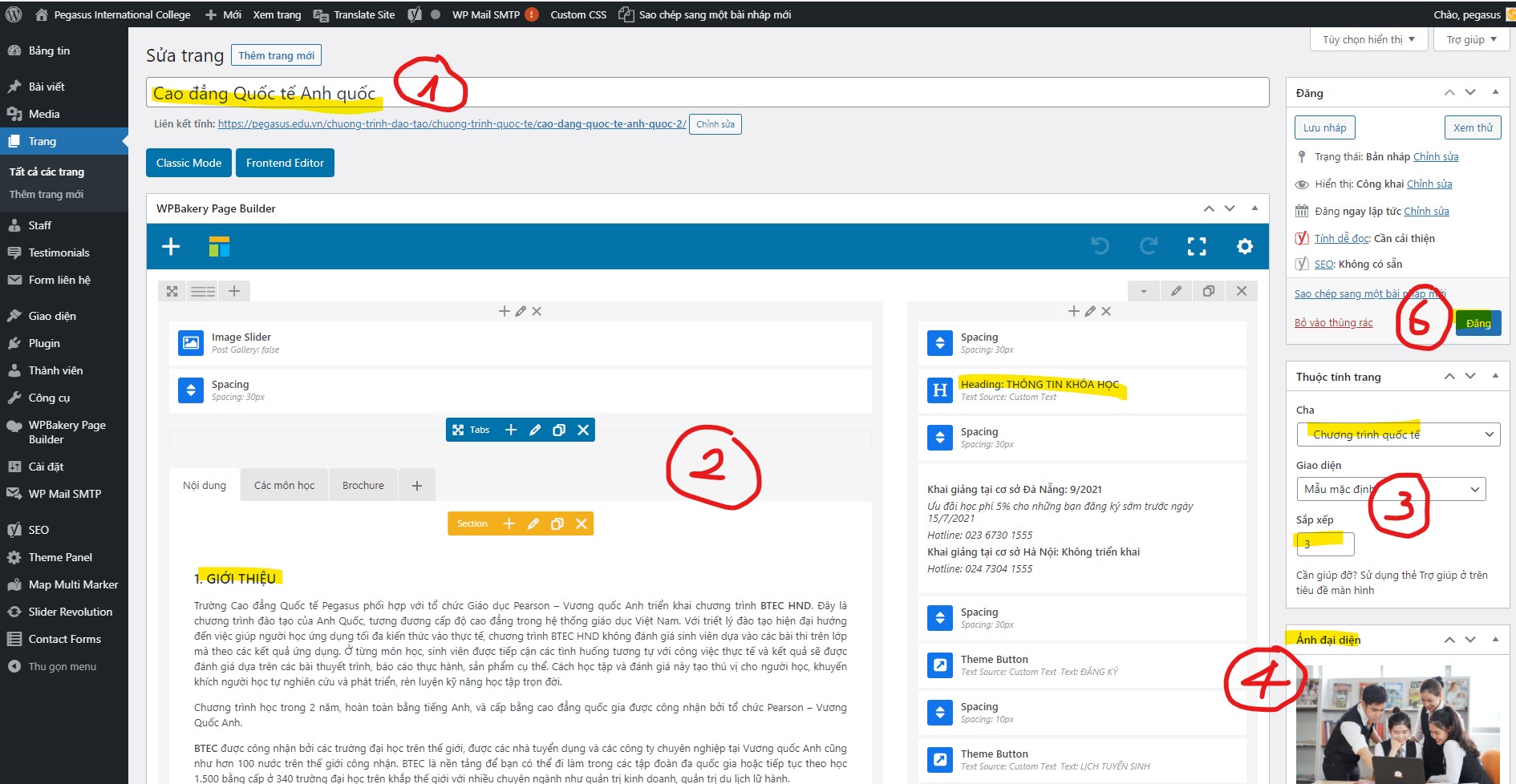 4. Manage article categories
Admin page -> Posts -> Categories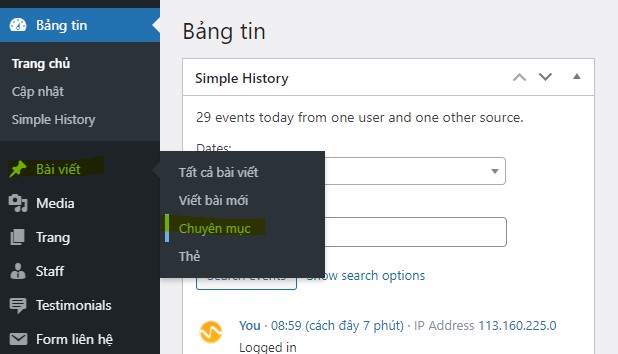 Category articles to categorize articles and help customers easily find articles of the same type.
Name: Category Name
Path: Category url, you should leave it blank. By default WordPress will get the category name to create a path for you. So you don't care.
Category father: The parent directory, if you leave None, it means it will not be in any other category, you select in the dropdown box of parent category if you want.
Describe: Descriptive, essential in SEO.
Add categories: After completing you most Add categories to create Categories. This time it will appear in the right column.
After clicking the button Add categoriesThe newly created categories will be displayed in the right-hand corner of the page, where you can edit and delete them Categories.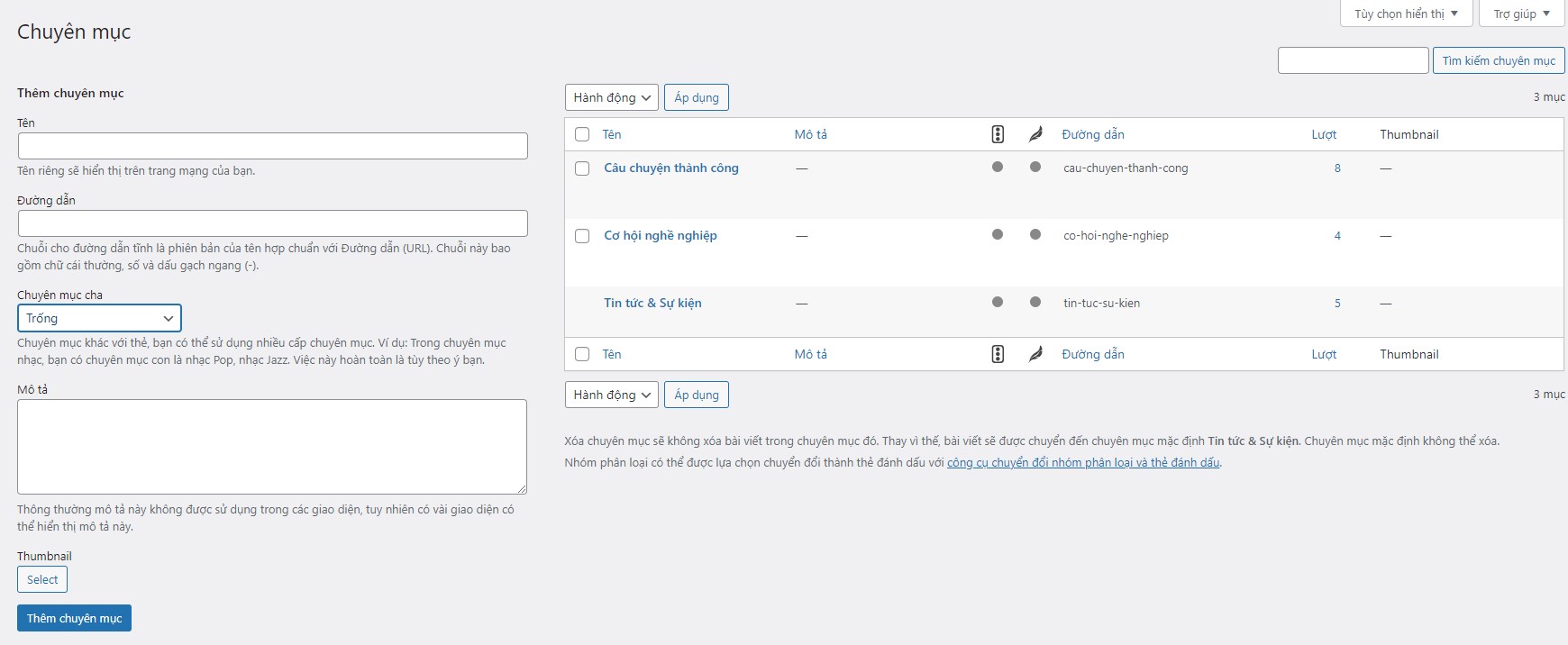 5. Menu Management
Admin page -> Layout -> Menu
Add new link to Menu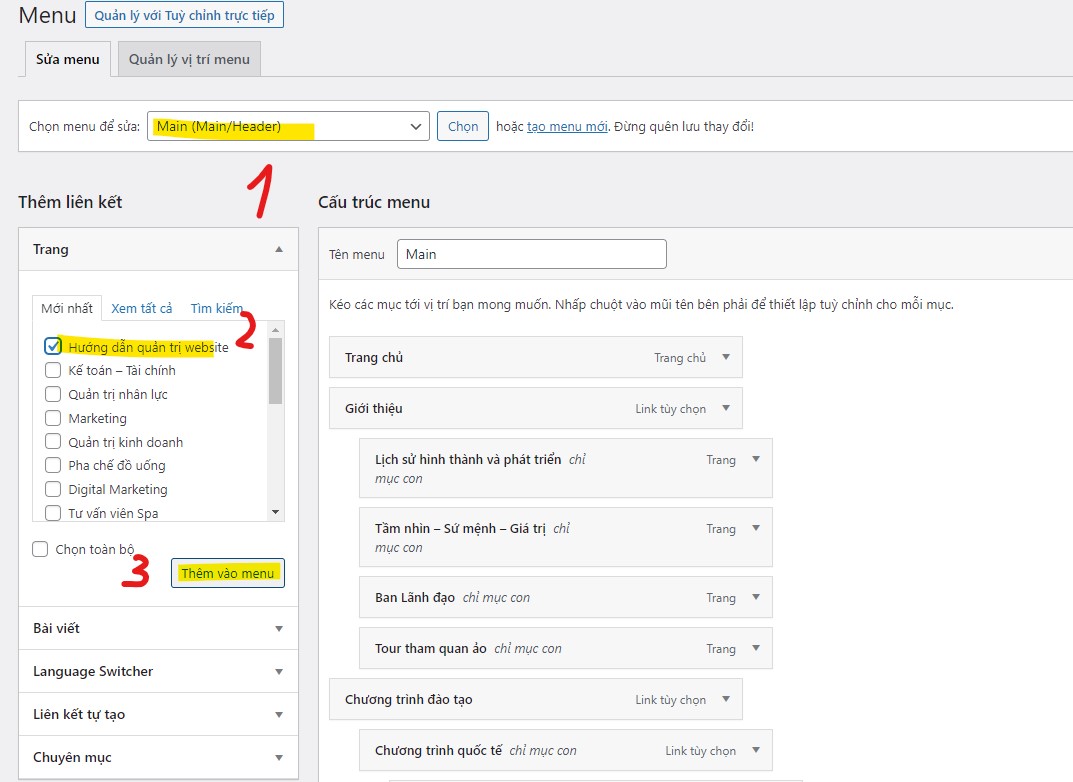 Rearrange Menu
You can also drag and drop links in menus to swap them. Or create a child Menus by dragging and dropping the link in the Menu so that it is indented a link that you want it to become the parent link.
6. Support information
Zalo: 0983 575 868 (Mr.Phat)
Email: support@wam.vn