GRADUATION AND COMMENCEMENT CEREMONY
Categories

News

Date

September 16, 2019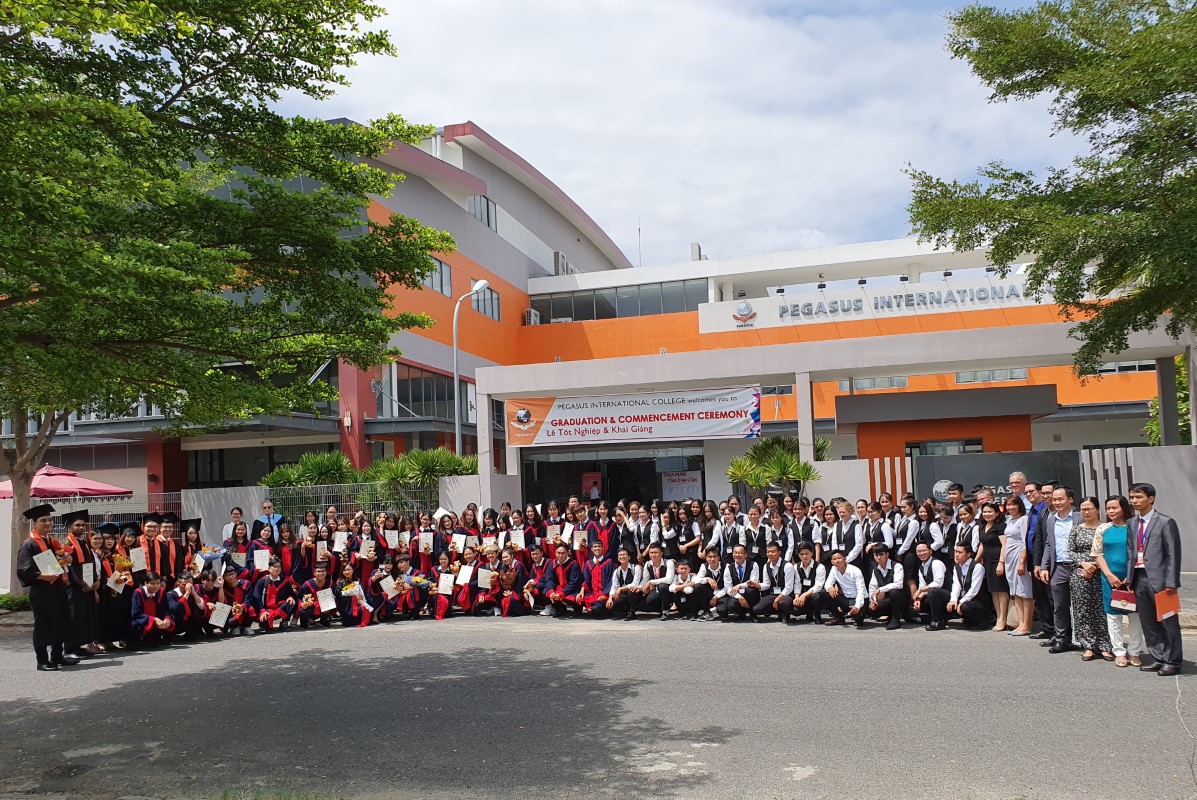 Sept 11, 2019 marked a special day in the calendar this year of Pegasus International College when the Graduation and Commencement Ceremony was solemly held in the Conference room with the attendance of the largest number of students since the College was established. It was the College's honor to welcome city leaders, associations, principals from High Schools, and representatives from Industry. The venue, fully-occupied with more than 150 students, became "hotter" than ever before.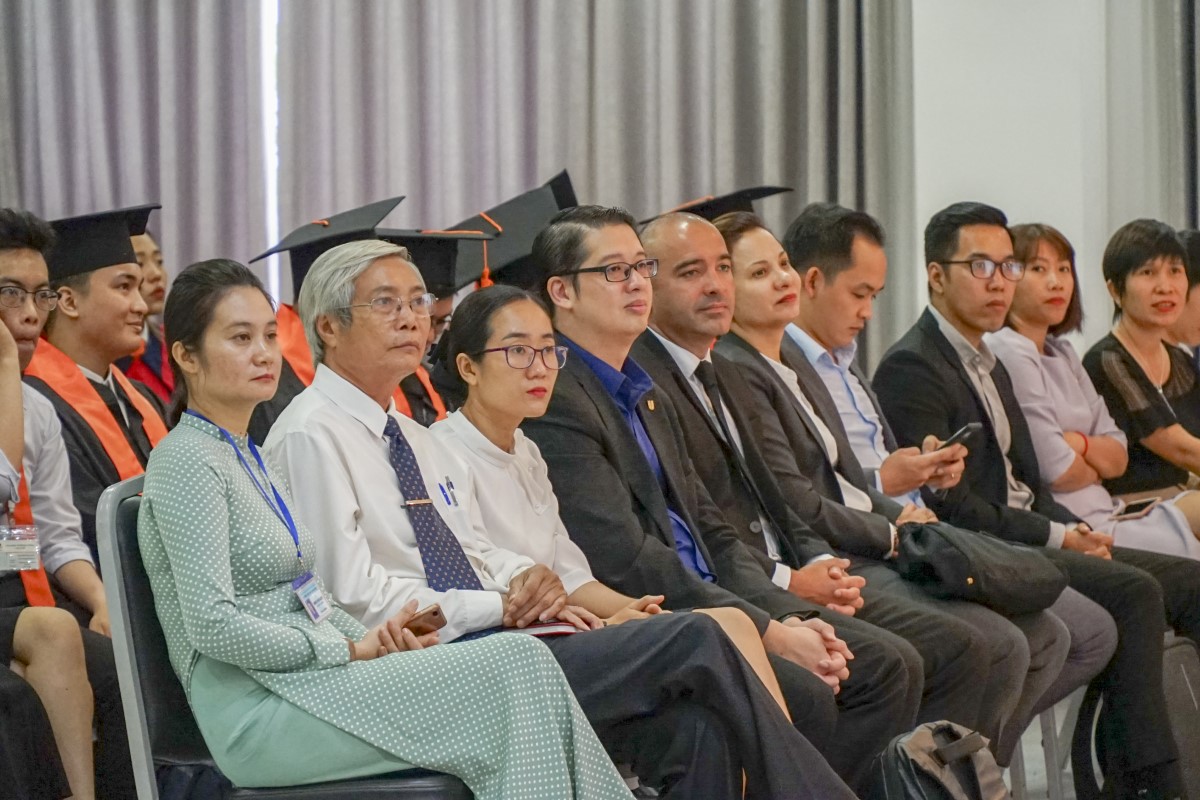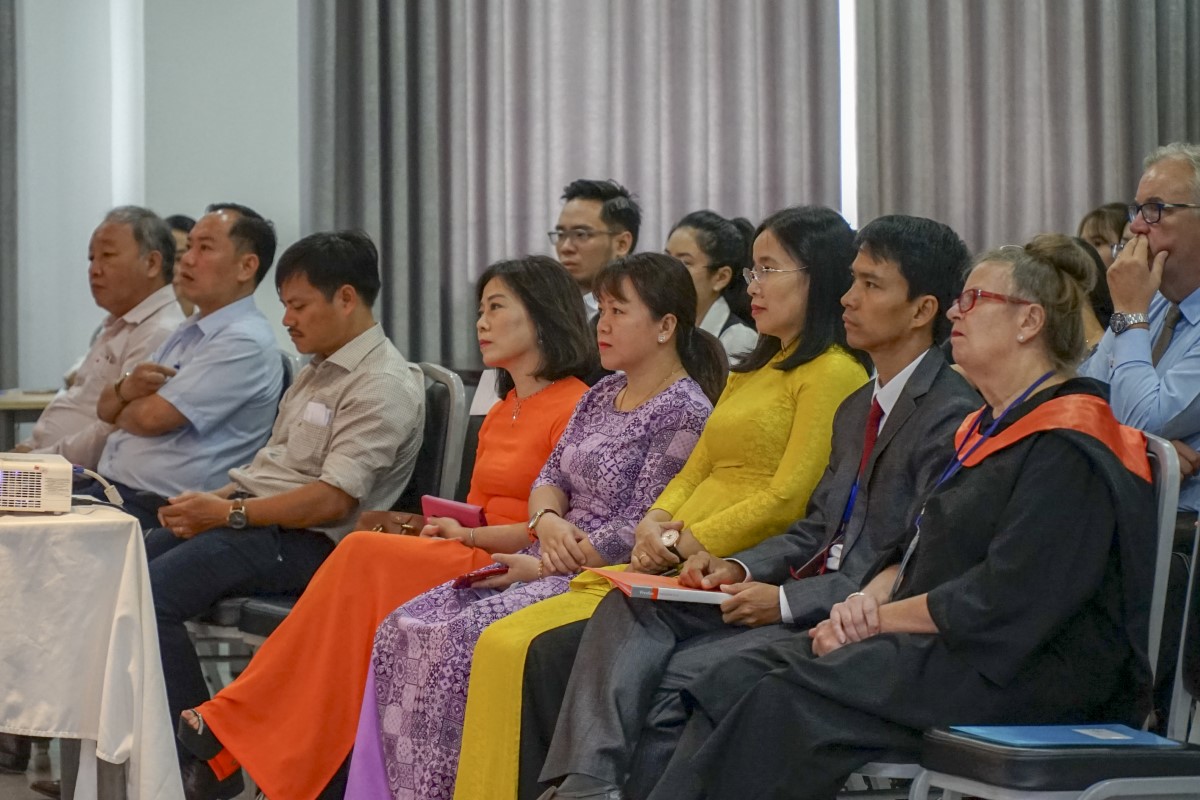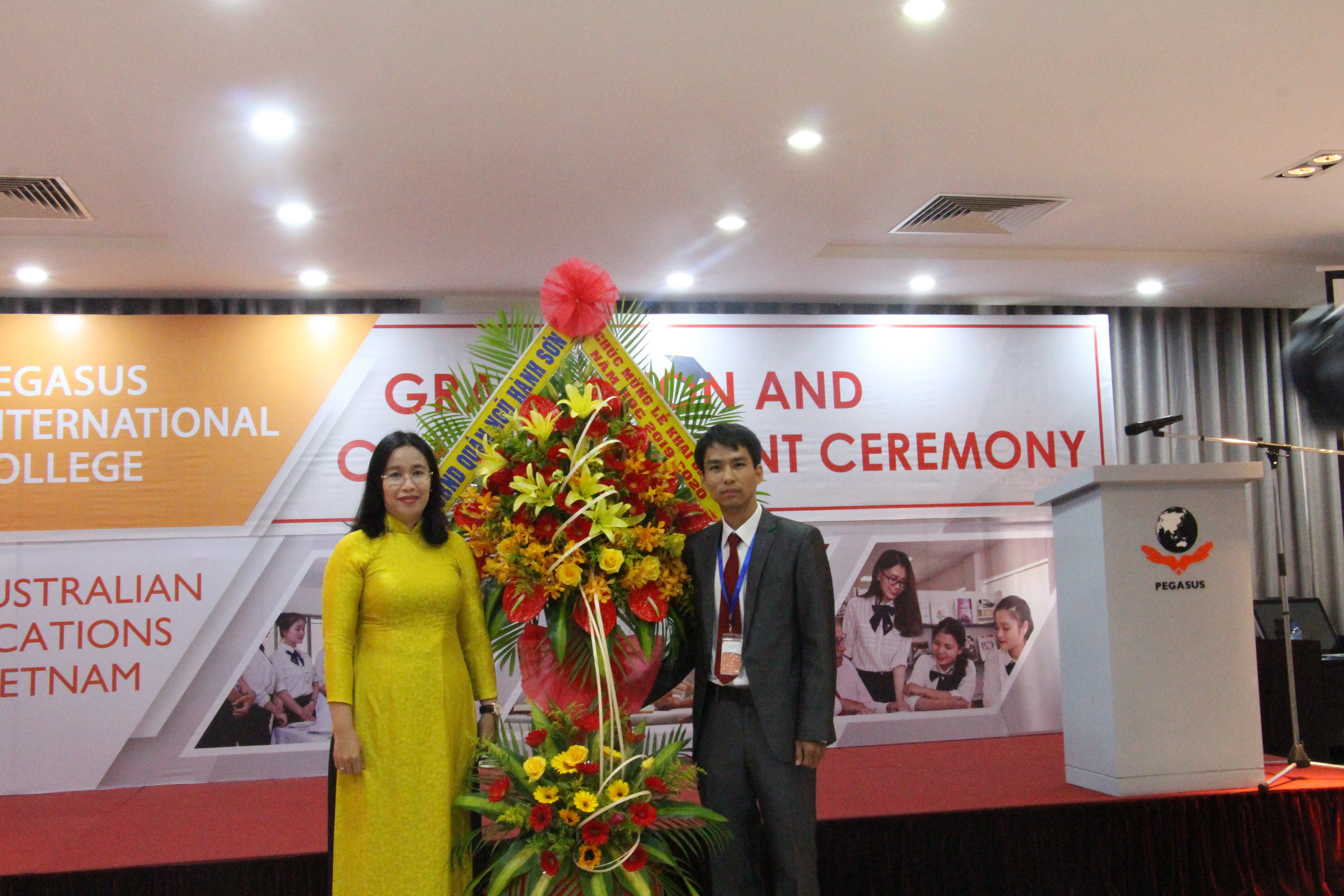 The special day was started with the Commencement Ceremony, welcoming new students this year. Dr Linh – College Principal was very excited to announce the number of enrollments in this intake and expressed sincere thanks to local authorities, high schools, industry partners, parents and students who have put their faith in training quality and reputation of Pegasus International College.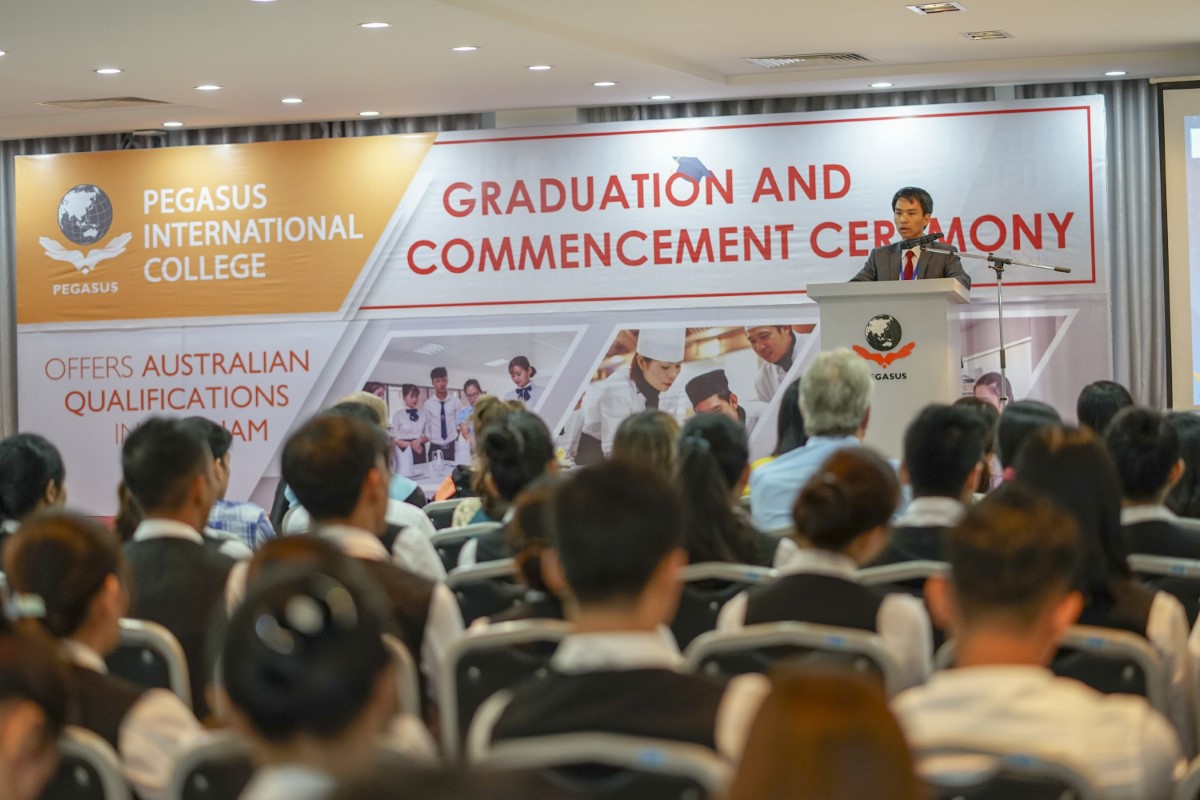 Following this was the Graduation Ceremony, congratulating and awarding certificates to more than 60 students who have demonstrated their hard work and dedication to successfully complete their programs in 2018-2019. Dr Hank Duyverman – Director of Academic Development – also made an inspirational speech about "6 essential rules to succeed in life". This was one-last-very-passionate-and-valuable lesson Dr Hank delivered to graduating students before they made their very first steps into the real working environment. This definitely would be one essential guide in the future career of those students.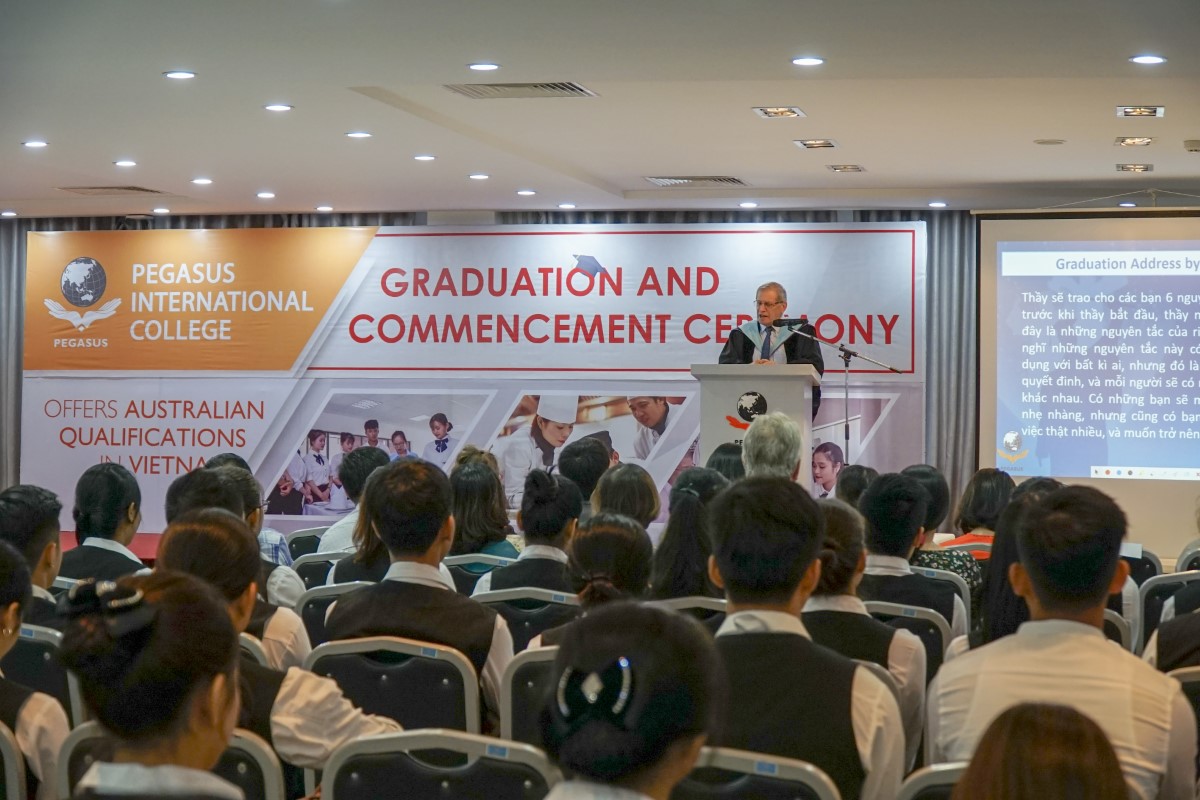 Graduation is one of the most memorable events in students' lives, and being a Pegasus International College graduate means that you are part of the Pegasus Alumni Family. As such, if anytime you are stressed at work or if you need career advice from Pegasus, we will always be there to support you.